Ourimbah Creek, Chittaway Bay. Azi holds a branch to let Danny through.
- 10 September 2019
TOUKLEY KAYAKERS
Welcome to our Website.
Group started in November 2008. Website created on 9 Jan 2009.
Last updated on 17 September 2019 0800hrs
To ensure you have the latest version of this page, click the Refresh Button on your browser status bar.
Navigation Bar
Facebook Group page here.
Forthcoming kayaking events:

• 17 September 2019 - Wangi Wangi. Enter off Wangi Road into Summerhill Drive then Dobell Drive, to Kent Place. Wangi Bay side (north). Newcastle UBD map ref 177 E5 or Google maps ref -33.070633, 151.587618. Paddle to Pulbah or Wangi Point. I wouldn't recommend it in today's awful weather.

• 24 September 2019 - Sandy Beach Reserve, Summerland Point. Far south-west end of Kullaroo Road, not the Summerland Point Reserve on Frying Pan Bay. Central Coast UBD map ref 12 J4

• 1 October 2019 - Patonga, Meroo Avenue, off Patonga Street. UBD map ref 115 J13. Google maps ref (-33.552089,151.26817)

• 8 October 2019 - Tacoma, Wolseley Avenue, UBD Map 50 D9, close to gate and toilets, not at the horse pool

• 15 October 2019 - Hardys Bay, (166 on your GPS) Araluen Drive near the end, UBD Central Coast Edition Map Ref 107 L15. Google maps ref -33.522857, 151.354883.

• Oct 22 - Mackenzie/Lions Park, Weemala St, Budgewoi. CC UBD map 32 L14. Google map ref -33.234883,151.562648

• Oct 29 - Parsley Bay, Hawkesbury River. George Street via Bridge Street, Brooklyn, park in the car park at McKell Park, Brooklyn. UBD Sydney map 56; K 11 Google maps ref -33.547771, 151.230207

• Nov 5 - Wyong River - Panonia Road, Lions Park, Wyong, near the Bowling club. UBD map ref 49 F8 -33.290765, 151.425997

• Nov 12 - Gosford Sailing Club. Masons Parade, UBD map ref 87 E9. Google maps - (-33.436599,151.342199)

• Nov 19 - Mannering Park - Vales Point Reserve. UBD map ref. 12 A6 Peveril Street

• Nov 26 -Cams Wharf - Cams Wharf Road, cnr Crangan Bay Drive. Newcastle UBD map ref. 185 Q14. Paddle over to Pulbar Island, weather permitting.

• Dec 3 - Gwandalan - Gwandalan Lions Park, near 131 Gamban Road, Gwandalan, Central Coast UBD map ref 13 F8 (Newcastle UBD 193 F8) Google Maps Ref -33.148511,151.588275.

• Dec 10 - XMAS LUNCH - Marine Rescue Hall, off Peel St Toukley - map 42; D 9

• Dec 17 - Wallarah Creek. Brudenell Ave, San Remo. UBD map 31 F7. No facilities, BYO everything. Google map ref (-33.217669,151.508812).

•


Sponsored by
10% off Seniors Rate for Kayak Klub members
Check out our website http://your-pcguy.com.au/
---
Click here
for Knut's 90 Yummy Recipes.
Knut's Youtube videos are here!
We are an informal group of friends who like the outdoors and a healthy lifestyle. This page provides a Notice Board where we can display our kayaking program, and any other information we might want to share, and some photographs of our activities.
We meet on Tuesdays. Launch time is 0900, so if you want to join us arrive by 0845 please. We have morning tea/lunch afterwards. Bring something nice to eat if you can, and a couple of dollars to cover the tea, coffee, milk etc.
We paddle in all lakes, lagoons, creeks and rivers from Berowra to Clarence Town, and everywhere in between.
We generally paddle for 2 hours and travel between 6 and 12 km, at a gentle pace.
Disclaimer - As we are not a club, just a group of individuals who go kayaking together now and then, we have no responsibilities as an organisation, and no organisational status. Anyone who decides to join us on our outings does so on the understanding that they are responsible for their own welfare and safety. We will provide all assistance and advice to visitors, but take no responsibility. Joining our group is on that understanding, and you will be asked to sign confirmation of that fact. We have no insurance - you should provide your own.
Please feel free to send contributions, trip reports, photos or comments by e-mail at toukleykayakers@gmail.com. Weekly reports appear below.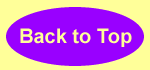 Kayaking reports:
Lori cruising up Ourimbah Creek - 10 September 2019
Still a strong SW wind, 15-25 knots, and quite cool, except if you could find a sunny spot. About 15 kayakers, plus a few more non-paddlers for m/t.
We headed upstream to avoid the wind, fairly successfully, very pleasant, and got a nice surprise at the weir, where the high lake water level match the upstream level, so we just paddled across the rocks and trees to the upper stretches of the creek. I didn't see the concrete weir, and the rocky section took a bit of navigating, but we all got through.
Some of us had never been up past that point, so it was quite interesting to see the upper creek for the first time. At about 10.00 o'clock we turned around and paddled back to the Chittaway Boat Ramp, and I did a couple of loops further downstream to get to 10km, so I was happy.
Thanks everyone for coming, and bringing such lovely food for m/t. Photos of today's adventures are on the FaceBook Kayakers Group page here.
Danny
Azi and Brian make it through the jungle - 10 September 2019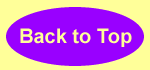 A lovely day out , starting at Throsby Creek, paddling down through the waterfront and across the Hunter River, with plenty to see on the way. No pictures I'm afraid, as the FB Group page has disappeared. Thanks for coming everyone. I couldn't get out of bed, sorry!
Danny
Another lovely sunny morning at San Remo, with about 18 kayakers present, and a few more for morning tea. We had a charming visitor, Monika, from Deutschland, who enjoyed her day out and will be back next week.
We set off as a close group paddling upstream towards Blue Haven, but turned left at the confluence with Spring Creek. Continuing upstream, past a couple of tributaries, past the sunken car, and the railway line when, at 3.7km, we were stopped by a jumble of fallen trees, then a huge tree trunk across the creek, about 30cm above the water.
This seemed like a good spot to call it quits, so we turned around and headed back. In an effort to reach 10km for the day the Buff Point kayakers, Di, George, Rolf and I maintained a port heading and paddled up past all the barking dogs till I estimated I would have ten km under my hull. The joke was on me, as the Buff Point guys had paddled from home, so already had plenty of distance, while my total km was only nine by the time we got back, but I was happy with that.
Morning tea was an affair to remember, with all sorts of baked goodies, and sandwiches, and Claire even turned up with a gross of scones with J & C. Beautiful! Thanks to everyone who came.
Next week the Newcastle waterfront, starting at the Cowper Street bridge, for an exciting morning at the busy port of Newcastle. More photos can be seen on our FaceBook Group page here.
Danny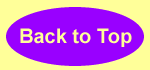 In the bay on the north side of Pulbar, out of the wind, starring Neil.
Despite a stiff chilly west-north-westerly wind of 15-20 knots, the sky was absolutely clear and the sun shone on the amazing blue water, and about sixteen kayakers fronted for a paddle out around Pulbar Island in the middle of Lake Macquarie. Trouble was nobody wanted to paddle into the wind and choppy waves towards Pulbar, so they nearly all headed south towards Gwandalan. Some of them managed about 11km, while Neil and I set our sights on Pulbar, preferring to meet the wind head-on rather than from the side.
After rounding Pulbar we paddled back with a strong tailwind, which relied more on skill than strength. Neil and I covered 10.5km, in just on 2 hours - a challenging but satisfying kayak.
See the beautiful photos on this website, and some more, along with Bob's pix on our FaceBook club group page here. A very enjoyable morning on the water.
Danny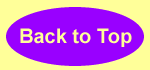 North-west corner of Pulbar Island - 13 August 2019
Divine morning on the big lake today. About 17 kayakers, setting off towards the opposite shore, Point Wollstonecroft, with a circumnavigation of Pulbar Island in mind. No breeze, just smooth water and brilliant colours. Just keep paddling, back at Sunshine in no time, 90 minutes, 9km. More photos on our FaceBook kayakers club group page here.
Thanks for coming everyone.
Danny

Eastern end of Pulbar, with George passing the cliffs - 13 August 2019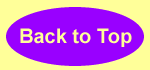 Rounding the marker - 6 August 2019
A beautiful morning after a low of 6°C early on. At least 18 kayakers arrived at Picnic Point, eager to paddle after last week's disastrous weather.
We paddled up to the lagoon, looking for enough water to float our boats. After a very pleasant cruise down towards the ocean, seen breaking violently beyond the dune, we realised that the current was quite strong, and we were heading for a trip out to sea. So we turned early and made our way back into the lagoon and back under the bridge, turning starboard up the channel on the east side of the lake.
We rounded the top island, though some kayakers went well beyond the necessary turn-around point, before setting our course for somewhere near Tumbi Creek, then turning around Pelican Island. Some of us went to the shore near the markers, giving the usually shallow water a wide berth, while a few other like Bobby Di and George, Stan and Rolf and John Patto, locked Long Jetty in their sights for extra distance. These people paddled over 10km, while I, taking the short course, did 6.5km.
It was Bob Cunningham's 75th birthday, so he was presented with a Toukley Kayakers Memorial Plaque, seen in the photo below. Well done Bob, in the face of many challenges.
More comments and the rest of the photos taken by our various snappers are on the club FaceBook Group Page here.
Danny
Bob with his three-quarters-of-a-century survival badge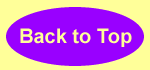 Bleak conditions at Canton Beach - 30 July 2019
Quite a few kayakers turned up at Canton Beach looking for a brisk winter paddle down Tuggerah Lake, but getting out of the car revealed a freezing windy rainy day not fit for any water sports. About ten of us stood around for a while before a small contingent headed down to the café nearby for a hot coffee. Doug arrived shortly with the makings, so we drank our home-made coffee, ate yummy offerings and froze in the bitter southerly wind.
After a while somebody spotted Rolf paddling down from the Toukley Bridge in the freezing wind, having paddled from the top of Budgewoi Lake at Buff Point. We all discussed the likelihood of him accepting the offer of a lift home, but he rarely does. This time however, he jumped at the chance. He was already planning on leaving his kayak at the sailing club and catching the bus home. So we got him sorted with Alan volunteering to take Rolf home, with his kayak. Well done everyone.
It was so cold under the picnic shelter that we soon gave up and went home.
Thanks Knut for taking the photos.
Danny
Early morning tea. Sue is freezing. Canton Beach 30 July 2019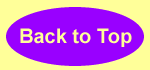 Shingle Splitters Point - 24 July 2019
Twenty paddlers came to the little village of Dora Creek today, to paddle their kayaks in Dora Creek, the creek. Everybody headed down to the lake, rather than go upstream, with 6 heading across the beautiful Lake Macquarie to Shingle Splitters Point, where these photos were taken by John Stone, thanks John. The others paddled to the right towards Bonnells Bay. Everybody enjoyed the sunny conditions, not too cold, before paddling back up Dora Creek back to base, for a delicious m/t, thanks to Doug and Sue.
Danny (only there briefly, not paddling).
Two Dazzas approach SSP - 23 July 2019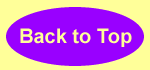 At Lions Park, Gwandalan, ready to proceed - Tuesday 16 July 2019
Just a perfect freezing morning, quickly warming up to 18°C, NW breeze 15 knots, no cloud at all, just brilliant.
Twelve kayakers with their boats, plus a few more NP kayakers, as Tuesday is just as much about socialising as paddling. Doug brought the tea/coffee, and hot water, and some beautiful sangers that his wife, Sue, made for us. Everyone else brought something nice to eat.
First off we paddled to the east towards the highway, and we could hear all the cars crashing on the beach, magic! We explored some tiny creeks, but nothing much was found. The dozen of us split up into shards, some went straight back past the Park, and a few of us paddled up the other side of Crangan Bay towards Nords Wharf, in very pleasant conditions. So easy to get good shots today, and there's another one just below.
Thanks for coming everyone, and a cheer for Diane Bobby for being the only Lady to make it. Next week is Dora Creek and I, for one, will be paddling out onto the big lake to visit Shingle Splitters Point, my favourite spot.
Danny
Egrets with young on the eastern shore of Crangan Bay - Tuesday 16 July 2019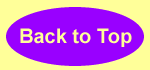 Serene scene on Tuggerah Lake - 9 July 2019
A Clear, Crisp and Clean day. An alliterative good time was had by all. Nice. Paddle was from Wyong to Tuggerah Lake and return.
Harry
Pleasant morning kayak on our local Wyong River, NSW, with about 12 or so equally enthusiastic paddlers. Lovely calm winter's weather with lots of sunshine.
Knut
More nice pictures on our FaceBook Group page here.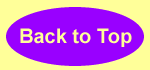 Diane on Budgewoi Lake, Osborne Park - 2 July 2019
About 16 kayakers (not keeping score any more) fronted at our bike club venue, Osbourne Park, Toukley, on a brisk but sunny morning. Some non-paddlers also came, to offer their support. Fred fell in getting started, so she went home, put her kayak away and had a shower before coming back for m/t. Don't blame her at all!
We all headed down towards Budgewoi, but most of us headed straight for the Budgewoi bridge, while a few of us more perceptive kayakers maintained a starboard bearing and found the creek that goes into the Golf course. As it turned out, there was too much water in the lake and not enough daylight under the bridge, so we couldn't go any further. Tried, but not this time! Being a golf course, of course, there were quite a few golfers there, some hitting off the tee across the creek to the fairway on the other side. One lady managed to hit her ball into the water, and blamed us for putting her off. Not very politely either.
It was such a lovely day, with shiny water and no breeze, wonderful cloudy sky and very peaceful. From there we just paddled back, while the Budgewoi paddlers were makng their way home too. Bill Aitken came back much later, claiming to have paddled to Lizzie Bay, but I think he was joking. After we left the creek my Strava said I had paddled 3.7km, so I went in a big arc back to Ozzie Park, but still only managed to complete 6.89km Still, who cares!
Doug and some others had arrived by then so we had a very nice m/t, without Sue's delicious sandwiches, so we had to fill up on cake.
A very pleasant paddle with friends today, thanks for coming everyone. Bob's, Harry's and Knut's photos are on our FaceBook Group page here.
Danny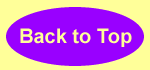 Rolf in the middle of Lake Macquarie - 25 June 2019
Funny day - poured rain all night and morning up till 8 o'clock, then fine, mostly, till we left for home. Six kayakers came with their boats, and a few without, including Doug, Trevor and Jill (the only lady). Those with the faith to bring their kayaks no matter the weather were me, Bob W, Rolf, Brian and two guys called Darryl.
As you can see from my photos, conditions were benign and very enjoyable, more so if you thought you weren't likely to paddle. The creek itself lacks appeal, so we all headed across Cockle Bay towards Marmong Point, and down the western side of the lake towards Bolton Point.The sky was spectacular, with rainbows, changing clouds and a sprinkle of rain. At some point Rolf and I turned back, and paddled up to Five Islands, and around the largest island, bringing us back into Cockle Creek and back to our launch spot next to the carpark. At this stage, the other four kayakers arrived as well - perfect timing. Rolf and I did just 20 meters short of 10km, close enough, and the others probably about the same.
It was a delightful paddle, after which we changed and headed towards the local café, as Doug hadn't brought anything, Sue refusing to make sandwiches on such a rainy day. Finished off a top day out with friends in the outdoors. If you didn't come because it was raining, just remember the rule - don't decide not to paddle/ride until you're at the venue. Always works! More photos here.
Danny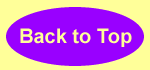 Launching site, Vales Point - Tuesday 18 June 2019
Although it rained all night and the weather was terrible yesterday, this morning emerged bright and calm, so no staying in bed, no sirree! Eighteen kayakers presented at Vale Point, on the western tip of Mannering Park, for an adventure, paddling down Wyee Bay to the pipes under Rutleys Road, and up Wyee Creek as far as you dare.
A couple of our kayakers hadn't had the pleasure before, and weren't that keen. Luckily they didn't see Darryl M who managed to tip into the drink, twice I think, before walking through. We were very sympathetic and didn't make nasty comments, no way! At least he did it, under more pressure than anyone else.
Paddle up to the Enchanted Lake, where we floated around for a while soaking up some enchantment, while others continued up the creek, with Rolf and Bill reaching the end of the navigable creek, while Bobby Diane and others fell a bit shorter, about 12 odd km, so well done!
Then back down the creek with a slight tail-breeze, right into Mannering Bay, cross the bay and negotiate the pipes, for an easy run back up to Vales Point. So, the weather was cool to start, about 15°C, but soon warmed up to a pleasant 18°. Sorry if you stayed at home due to concerns about the weather, but you were mistaken. Thanks everyone for coming, and bringing such nice stuff for morning tea. Thanks to Doug and Sue for looking after all the creature comforts. Photos are on our FaceBook Group page here.
Danny
Excruciatingly divine weather this morning, 18°C, 5 knots SW breeze, sunny... Sixteen kayakers arrived at Restella Street, Davistown.
In perfect water we paddled of down towards St Huberts Island bridge, and around the corner towards The Rip Bridge. We could already tell that the tide was flowing out quite quickly, but you can't stop these guys, so on they went under the bridge, with giant whirlpools (not washing machines) and strange turbulence as the seawater rushed towards its destination - Half-Tide Rocks.
It was easy heading down to Ettalong Beach, where we turned around to try our luck getting back upstream in the face of the strong tide. I paddled for several minutes under the bridge, but only managed to move across the flow, no headway at all. Eventually I dragged myself under the jetties on the east side barely getting anywhere. The others were watching, and decided to go a different way, but it was still hard.
Some of us then decided to go back to D'town around St Huberts Is, totting up about 10km for the day. We didn't get back till about 11.00am, so a good effort everyone. Doug and Sue had our morning tea all organised, thanks very much.
A very interesting, and even exciting at times, paddle. Well worth the long drive down here. Thanks for coming everyone.
Danny
PS How do you like my beautiful picture at the top, eh? More photos are on our club FaceBook Group Page here.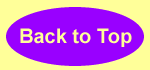 Three hardy souls turned up this morning, Doug, Harry and Alan, but, apparently there was a bit of 'weather' about. So after a very quick catch up, they all parted ways and headed for home. Harry was dressed for the part or was it for the weather, either way it is all a non-event. The first Tuesday with weather like this for a very long time. Stay dry and safe.
Sue
Some more up-to-date photos are here.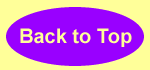 Rolf on the amazing blue water of Bonnells Bay - Tuesday 28 May 2019
Only 9 kayakers turned up at Bonnells Bay this morning, all blokes, in chilly temperatures and a 20-30 knot NW strong breeze. But sunny and clear. Trying to keep out of the wind, we headed left along the north-facing shore and eventually found relief from the wind along the western shore of Lake Macquarie.
Those participating were Doug, Danny, Rolf, Bob W, Alan, Dean, Brian, Gary and Ray. We paddled up Fullers Creek for a couple of hundred meters, then continued around the sheltered edge, past Goat Island, where Dean, Alan and Gary pushed on to Dora Creek, while the rest of us headed straight back across the open lake to the launch venue. Conditions were quite harsh in the middle of the lake, with the wind coming from the starboard quarter, with choppy waves, quite tough conditions. I did 7.4km today, and Dean did 10km.
Eventually we made it back to base, where Sue and Brenda were waiting for us with a lovely morning tea, thanks girls! We felt quite chuffed, having come out in such weather, into the beautiful Lake Mack. Thanks for coming everyone - a bracing experience. This report and Bob's photos and mine are on the Group FaceBook Page here.
Danny
Shingle-splitters Point, which we didn't reach, but we could see it. 28 May 2019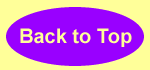 A brilliant day at Swansea this morning - sunny, no clouds whatsoever, a sight breeze (10 knots NW), and an incoming tide. By the time I hit the water nearly everybody had gone, but I thought I saw them heading down the channel, so that's where I went. Under the bridge, turn around then back into the wind, but with a significant tide in our favour (me and Colin). By the time we reached the end of the channel it was only 10.15, so we headed off to add some more k's.
Unfortunately my Strava shat itself and just drew a line across the peninsula to the finish, ignoring the 2km I paddled around Lake Macquarie. Other paddlers pushed over 10km of seawater behind them, so good on them.
As I was late arriving, I didn't get the chance to mark the roll, so I don't know how many we were, or who. I also didn't bring any pineapple, so generally failed my brief. I won't do it again (mark the roll) in an effort to cut my workload. I don't get penalty rates either.
Harry's and Bob's photos will appear as usual on our FaceBook Group Page here, but without any captions. Sorry.
Danny
Viv at our launch venue, Tacoma - 14 May 2019
Only 14 kayakers fronted for today's paddle out of Tacoma on the Wyong River and Tuggerah Lake. Conditions were perfect, no cloud, warm with a very slight westerly breeze.
A few of us paddled across to Pelican Island on the other side of Tuggerah Lake. Some paddlers only went a short distance onto the lake, then went back up the creek. Others paddled further north on the lake. Harry found a few interesting birds of prey, so look for them on our FaceBook club page here. I couldn't see where the river was after I paddled around Pelican Island - it all looks the same. Eventually I saw an anomoly in the distant shore, and I saw a pale rectangle, which turned out to be the dredge which is moored 200 meters up the river. My Strava track shows I was pretty well on course for the whole trip back.
Thanks to everyone who came, even those who didn't paddle for some reason. Thanks to Sue for coming on her own with the morning tea stuff.
Danny
Tuggerah Lake can be a dangerous place
A fine chilly morning at Sunshine Park, with 22 paddlers present. there would have been more, but Friede went to Sunshine Park Lake Macquarie, oops! A light breeze from the west, but for some reason the lake was quite choppy.
Sue Murray and I both had mishaps launching in the creek, resulting in us both getting quite wet. I was OK for a while, but the cold caught up with me when I got out of my warm and cosy kayak.
A few paddlers went west up the creek, maybe Rolf. The rest of us took the easy way out onto the big lake, but most of these hugged the western shore line, just Ray and I went out towards Pelican Island. We gave up too soon and headed back, with heaps of time to spare. Nikki went all the way around Pelican Island, so good for her.
The highlight of our paddle was finding a dead bird, (is it a darter?), in the middle of the lake. I suggested mouth-to-mouth, but Ray didn't think it would work, what with the rigor mortis and everything.
I paddled 7.2km and Nikki did ten something. Well done to everyone. Morning tea was delicious, thanks everyone for bringing food, and especially thanks to Sue for making amazing sangers. Harry's photos are on our club FaceBook page here.
Danny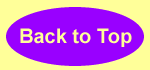 Launching off Canton Beach - 30 April 2019
Hi. Perfect conditions at Canton Beach, Tuggerah Lake, this morning, till a breeze blew up just as we hit the water, 15 knots NNE. Made it a bit harder getting back for the paddlers who headed south towards The Entrance, but didn't spoil the day by any means.
Vivi and Linda had their SUPs for variety. There were twenty-one of us. A few paddlers didn't fancy going west towards the Toukley bridge, so took off towards The Entrance Bridge. The rest of us, including the two SUPpers, set off for Toukley bridge, with a few of us going under the bridge, finding the breeze much stronger on the north side, so we came back again.
There were a few other kayakers out-and-about this morning, so good to see people making the most of the beautiful lake on such an awesome day. None of our photographers turned up. so I had to take some snapshots to grace this report, which is tricky with the phone/camera safely hidden in the hatch, and with wet fingers to provide a fingerprint to open the phone, so I finished up way back from the others, and didn't even see which way they went, so not many photos of others kayakers.
There were some beautiful scenes around this lake, birds and trees etc, so that's what I went for. I paddled 8.2km, a nice distance.
Thanks everyone for coming, and thanks as usual to Sue and Doug for providing all the comforts of home, and to everyone else who brought delicious food. This report and more photos appear on our Club FaceBook page here.
Danny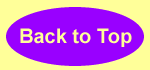 Vales Point Coal-fired Power Station, pumping out brown smoke. 23 April 2019
Thirty-four kayakers today, perfect conditions, see photos.
We headed generally south-east, around Black Neds Point, to the godforsaken arse-end of Chain Valley Bay, then across to CVBSouth, back up the other side towards the power station and, in my case, towards Mannering Park. Nobody was nearby, so I just headed across to Sandy Beach on the other side, having paddled 9.2km.
It was such a beautiful day that Lori went for a short swim, despite reports of nasty sea creatures populating the bay.
Doug presented Ray with a lovely bark painting for his 70th birthday. Actually a photo on canvas of himself kayaking, same as we all got. Thanks to Sue for organising these presentations.
Harry's photos are on the FaceBook Club Page here.
Danny
Fred on the Brisbane Broad Water - 16 April 2019
A bit late, sorry! A very pleasant morning was experienced by the crew who attended Gosford today, not sure how many, but a better story is rendered by the amazing photos posted by our photographers on the FaceBook Club Group Page here. Next week we are visiting Sandy Beach, Summerland Point. See you there.
This image below is of Alan negotiating the hazards of kayaking. Sorry, Alan.
Danny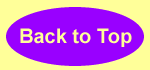 Jennifer at Patonga - 9 April 2019
No personal report today as I wasn't there, but by all accounts everyone had a wonderful time up Patonga Creek, and took some amazing photos of the birdlife there. Lots more photos on the FaceBook Club page here.
Danny
Myuna Bay, near the hot water outlet of Eraring Power Station. Steam off the water!
Nineteen people attended Myuna Bay this morning, including our security detail, Sue. About 20°C, tiny breeze, cloudy, some very light rain, perfect! We all headed first down to the Youth Sport and Rec watersports camp to have a look before it is submerged under an avalanche of ash from Eraring's Ash Dam. If there's ever an earthquake. What a shame!
Coming out of there, we all paddled down to Rocky Point where some people decided to head back across to Wangi Wangi, and others kept a southerly bearing and finished up at Lake Eraring and Dora Creek. These people paddled over 10km, while I did a leisurely 7.3km, having cut all the corners. It started raining ever so lightly as we returned to base, and more heavily as we were getting changed and having m/t. It was a very pleasant activity well worth the effort, for those who could be bothered.
Thanks for coming everyone. Enjoy yourselves next week at Patonga, I and a few others kayakers will be cycling at Moss Vale. Today's photos are on the Toukley Kayakers Group page on FaceBook, click here.
Danny
Small reef off Sugar Bay, Lake Macquarie - 26 March 2019
Nice weather this morning, 22°C, 10-15 knot WSW breeze, sunny. Twenty-four paddlers launched out of Sunshine Park where the boat ramp is, heading south towards Barden Bay and Sugar Bay. The breeze was mostly deflected by the shore, but we still copped it in the face, and it helped us coming back.
I went right around every bay we came to, while others cut across the face, making time to go further, say, down to the new marina on the other side of Barden Bay, still unfinished after many years. Di and George found a little creek in Lake Petit in the far corner of the bay, giving them a total of over 10 km, while I barely managed 8.0km.
I did a big loop coming back, outside all the marker buoys off the points, and visited the little reef just off Sugar Bay, as shown in the photo above, which is home to many seabirds and guano, and what looks like a box of fireworks.
It was a much faster trip heading back north past the beautiful shore, some of it bush and sandstone cliffs, and some nice houses and yachts.
Stan had to go home early as he is fasting for an MRI scan, so good luck with that, Stan! Claire returned after a couple of years, bringing her yummy gherkin slice. We all had a good feed and a chat, as usual, after a lovely paddle in paradise. Bob and Harry's photos are on our FaceBook Group page here.
Danny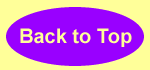 Paddling up the creek at Kincumber Broadwater - Tuesday 19 March 2019
Perfect weather this morning, with 13 kayakers making their way to Kincumber. Conditions there have improved enormously since we were last here, with a new carpark instead of the mud and dirt that characterised the area once.
Paddling down the channel to The Broadwater, we made a left at the big water and more or less followed the shore around, with some small excursions down creeks and channels. I paddled 8.4km, including continuing up the channel that hosts the carpark and boatramp.
Harry, Bob and Keith took some great photos, including Harry's sequence of sea-eagle/sea gull confrontation. I think the eagle won. The photos are on our club Group Facebook page here. Thanks to everyone who came today.
Danny
Tuesday 12 March 2019 - Mooney Mooney
Our group paddle starting at Deerubbun Reserve Mooney Mooney and paddling north past Peat Island and then on to the the ex-HMAS Parramatta. We then returned via Milsons Passage past Milson Island and back to Deerrubbun Reserve. A very hot and sunny day.
Photos of today's paddle are on our FaceBook Group page here.
Bob
Jen and Graeme with others on the shores of Lake Macquarie, Speers Point
As you can see from the photos, a perfect day for kayaking, way up north near Speers Point. About 23 kayakers made their way here, some from not very far at all, and good to see Arthur and Liz again too. I don't think anyone went up Cockle Creek, I know our photographers came with us down towards Warners Bay.
According to Seabreeze.com there was a bit of a breeze from the north of 5-10 knots, but most of the time we couldn't feel a thing. The water was very smooth, except for the last 1km, and of course when we were up North and South Creeks there was none.
It is a bit of a hike down to South Creek and up to the end, so we did about 10.5km for the day, a good effort. Sue and Doug didn't paddle, still without a suitable car, but as usual they did bring all the morning tea stuff, and the rest of us brought food, so that was much appreciated, especially the sangers Sue makes for us. Even when she doesn't come she gives them to Doug to bring.
Rolf and a mate paddled down to Eleebana (Valentines?), then across the lake to Marmong Point, looking for Marmongs.
A lovely day out on the big water, thanks everyone for coming. See you next week at the other end of the Central Coast, Mooney Mooney Creek on the Hawkesbury. Bob's and Harry's photos can be found on our FaceBook page here.
Danny
Bob and Keith at Woy Woy, 26 February 2019
A beautiful morning at Yellow Brick Road Wharf at Woy Woy. Twenty-three kayakers present, but Doug and Sue didn't have their kayaks, so 21 paddlers. The tide was very low, and this caused us some trouble later in the paddle, with our preferred route blocked by mud.
We turned right out of the Woy Woy Channel and stuck close by the starboard shore all the way down to The Rip Bridge, crossed the rip channel, then went under the St Huberts Island bridge. Only after looking at the map at home did I have any idea where we were. So we came to a headland (Rileys Island) and some paddlers went left but most of them went to the right, so I followed them. Big mistake. I saw the Ferry and should have followed it. Due to the oyster leases and lack of water, we had to continue north, completely missing Woy Woy, up towards Koolewong, past all the oyster leases. At one point I saw the Spike Milligan Bridge and couldn't understand why it was over there and I was here. I thought I could see a way through the leases but only got about 40 meters before I got stuck in the mud. Coming to a gluggy halt, I thought I could get out and just drag my kayak over the sand towards the bridge, but the mud was 25cm thick. I fell over trying to get back in, as my boot was well and truly stuck, so my kayak tipped over and got muddy water in it There was mud everywhere. Somehow I got back to the channel and paddled back to base, way behind. Luckily most of the morning tea was still there, so my FOMO was unfounded.
I paddled 12.5km, about twice my normal paddle. Thanks everyone for coming, a lovely paddle, but I'm not going to Davistown again.
Bob and Harry's photos are on our FaceBook Club page. I know you miss my captions, but this saves me 1 to 1.5 hours every Tuesday, and I can't do it any more. Anyway, they're here.
Danny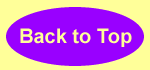 Jennifer's lovely photo of the Wyong River venue
Today's kayak took us on the Wyong River from Bowling Club upstream to and above the weir. Twnety-one Kayakers showed up and were in the water well ahead of time – eager to get away I guess on such a marvelous sunny day.
We all traveled up to the weir, then 6 enthusiasts clambered over it to continue the discovery upstream in fresh water and very picturesque surrounds.
Four new "join -ups" were made welcome by all and had a marvellous time by all accounts. Upon return to morning tea, Linda was presented with a kayak canvas print to commemorate her "0" birthday. Many happy returns Linda.
Reports, correspondence and photos can be seen on our FaceBook Group page here.
Knut
Many kayakers turned up at Picnic Point today for a paddle. No report yet as I wasn't there, having my car serviced. Photos can be seen on the Toukley Kayakers FaceBook page here.
Danny
Bob and Knut at Parsley Bay, and Keith Valiant practising self-recovery technique.
On a cloudy and warm morning, fifteen kayakers got together for a kayaking experience at beautiful Parsley Bay, on the Hawkesbury. There was a bit of wind from the south, to cool us down.
As usual we paddled to starboard, hugging the shore and seeing all the lovely bush and spectacular sandstone wind sculptures. Stan was there for a change, with a 3-seater sit-on kayak but, being young and fit, he was able to keep up. The nose was sticking up out of the water, and I suggested to him that I join him in his long kayak, and we tow my Prijon along behind.
Eventually we reached a bay with a lot of oyster leases, where we split up a bit, as I enacted my suggestion and joined Stan in his kayak while we paddled back, having a good chat on the way. Stan and I have been mates for nearly 20 years when we sailed together. We saw several eagles on our travels, and Harry and Bob did their best to capture them (on film), so we should have some good wildlife shots.
A very pleasant paddle today. Thanks to everyone who brought something nice to eat, especially several people who went to the trouble of baking something delicious, or who cut up some delicious tropical fruit. Photos are here on FaceBook.
Danny
Stan with his and Danny's kayaks after we paddled back together
No report, but they just paddled out from Cams Wharf and around Pulbar Island, so that's all you need to know. Bob's photos are here, and Harry's are on the FaceBook page, as he didn't send them to me.
Charmy Bridge, San Remo - 22 January 2019
Beautiful conditions for kayaking today at Wallarah Creek, San Remo. Twenty paddlers turned up, and a few more came later for m/t. Nobody was interested in going out to the lake, so they all headed upstream to the confluence of Spring Creek, and Wallarah Creek, where a decision had to be made on the direction.
I chose Spring Creek, which runs up beside Blue Haven. Houses populate the creek's edge for half the distance, with only a couple of very yappy dogs on guard duty, then beautiful bushland with magnificent trees which I had forgotten about. The other creek is just as stunning, and the next time I go up there I will have forgotten those scenes as well.
My total distance from the launch site to the very top of Spring Creek return was 8.0km. Morning tea was the usual scrumptious affair, thanks everybody for bringing stuff, and the Tucker Tribe for facilitating it. Harry's photos this week can be seen on the FaceBook Kayakers Club page here.
Danny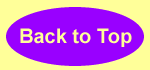 Paddling out of Wyong River into Tuggerah Lake - 15 January 2019
A hot one today, 31°C at home when I got back there, but for those who paddled out onto the lake, there was a refreshing NE breeze of 12 knots. Up the river, I'm not sure, but no breeze I'd say. Thirty kayakers squeezed onto the verge at Tacoma, quite a good turn-up. Half of us went up the river towards Wyong, while the rest of us ventured out onto the lake and turned port up the coast towards Pipeclay Point (PP). That was the plan anyway, but it's too far. Would be 6km to PP, and I did only 5, while Dean and Di did nearly six km, so total kms of 9.4 for me and 11 something for Dean and Diane.
By the time we turned around, the breeze was giving the lake a good workout, so waves of about 50cm came rushing up from behind, trying to turn our kayaks around. But the tailwind was good anyway. It took me 60 minutes to the turn-aound point, and 40 minutes to get back, even heading out wide so I could tack downwind.
Neither of our professional photographers came out onto the lake, so you've only got my pictures and a couple of John Stone's. It was nice to get back after a bumpy ride over the waves - it seemed such a long way when you're out in the middle. Strava map shows I was nowhere near the middle, but it felt like it.
A wonderful morning tea, thanks to everyone who brought something nice, especially Doug who brought the tables and hot water. Next week just up the lake a bit to San Remo, see you then. Today's photos are here.
Danny
Lake Macquarie near Frying Pan Point. 8 January 2019
Such a beautiful day, in the middle of summer, not too hot, hardly any breeze, sunny... Twenty-seven kayakers made their way to Sandy Beach, Summerland Point, and some non-kayakers. We had one newbie, Peter W who is practising paddling before taking on fishing by kayak. Welcome Peter. It's such a lovely spot here on Lake Macquarie, so we're lucky to have it.
Everybody headed off for Frying Pan Point, to our right, rounding it and touring around Summerland Point recreation area. Quite a few speedboats and other craft whizzing around the lake, as you would expect on the first week of the year. A few paddlers went up as far as the Tiembula Creek, while Flip, Bob and I mosied around in the bay, eventually paddling out beyond the rocky marker in the middle of the lake before returning to our exquisite sandy beach reserve, full of kids playing in the swimming pool there, for a total of 6.6km. Creek paddlers did about 9.5km.
Morning tea was especially nice, as everyone brought lovely stuff, including nearby Clare, who brung pikelets and jam and cream. Thanks for the cream cake too, somebody. Thanks for all coming.
Next week, Tacoma, so park as close to the gate as you can, to avoid a long walk to the dunny. Harry forgot his memory chips, so the photos are by me, Knut and Moonie. They are here.
Danny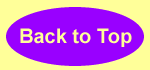 These are Harry's photos of last week's paddle, but no report, as no-one did one. Click here for the photos.
John and Sabina back in the water. 18 December 2018
A new venue for us at Peel Street, Toukley at the bottom of Lake Budgewoi. Chosen as it's the venue for our Xmas Party at 11.30am, in the Marine Rescue Hall. First though, a little paddle, as this is what we do. About 25 kayakers, hard to pin them down long enough to count 'em, split asunder, some going to the right towards the golf course which has a nice little creek, and the others headed left down past the Beachcomber Hotel to have a look under the Toukley Bridge.
As the wind was coming from the SSW at 15 knots, that meant we were sheltered from it as long as we stuck by the shore. At the bridge though it was every man for himself, as they pitted themselves against the wind and the waves for a quick look out on Tuggerah Lake. Wild and woolly, like a recalcitrant sheep, but everybody made it back - lots of fun! Only 5km for us, and the golfers did about 7, but some of them did both trips. I got out of my kayak at the bridge to take some photos and found myself in the secure area of the partly-finished building, but not trapped as you will see from my photos.
Late news, Keith Vall* paddled out wide and finished up over at Buff Point, and couldn't get back against the wind, so he left his kayak there and got a taxi back to the hall, where Doug and Sue had saved some lunch for him. He tried ringing me but I didn't take any notice. Sorry, Keith!
So an early finish, just in time to greet all our guests who arrived for the Xmas Party. So many people whom we hadn't seen for a long time, including John and Sabina in the photo above. The hall was full of tables full of 50 people.The food was wonderful, cold meat and salads professionally catered for, gorgeous desserts, and enough punch and coffee to float your kayak.
Thanks to everyone who helped prepare this wonderful party, mostly Sue and Doug, who are an absolute treasure to us. Speaking of clubs, we aren't one of course, having rejected the idea of registering as a club, and having a constitution, a committee and meetings, preferring just to wing it and see what happens. Ten years on we get an average of 25 kayakers every week, go to 90 odd venues, and hold a huge Xmas Party without any committee, thanks to Sue and Doug. And it virtually pays for itself, thanks to the generous donations you all make to the coffee moneybox each week.
Bob has sent me some photos, but the ones on the way to the bridge are taken on my smartphone. There are also pix of the party, and they are all here.
Danny
Danny near Shingle Splitters Point, Lake Macquarie, in a 15 knot southerly
Despite the stiff southerly breeze, conditions were perfect on the north-facing Bonnells Bay, Lake Macquarie, warm and cloudy, although the water was not smooth. Twenty of us paddled out of the boat ramp in Grand Parade veering left towards Hungary Point, despite the temptation of Shingle Splitters Point (SSP) off to the right in the distance. We followed the shore around, looking for a nice little creek, but the water was too shallow to approach the shore, so we stayed out still following a wide arc. Some kayakers tired by now headed back to the start, but I kept going towards SSP which was my target all along.
By now the breeze was making itself felt, and trying to steer our kayaks off course. When I got about 200 meters from the beautiful SSP's norfolk pines I took some photos to prove it, then headed back, thinking my total distance would be over ten kms. As I approached what I thought was the launch site, but wasn't, the previously-unseen Rolf paddled out towards me, making 21 of us, but he wasn't there for me.
Using Strava on my smart-phone I found where I should be paddling and headed a bit to starboard. My distance was only 8.1km, not surprising as I had been paddling only one hour 40 minutes.
I managed to get some photos of the choppy water, unusually, as it's risky getting my phone out in the rough conditions and I don't do it. Neither do our expert photographers, Harry and Bob. Thanks for coming chaps, an interesting outing on the beautiful Lake Mac. Harry and Bob's photos are here.
Danny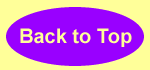 Knut and friends in Galgabee Creek, Swansea - 4 December 2018
Such a beautiful morning, already warm, sunny, nice breeze. Owing to the tide going out, we decided to head down the eastern side of Lake Macquarie towards Murrays Beach, but few people got that far. We haven't been down this way for a long time, so it was interesting to see the shore again, even if it was a bit shallow. After about 3km we found a little creek, Galgabee Creek, which we explored for about 300 meters, then paddled back out into the lake. Most paddlers headed south again, but I steered towards Pulbar Island, about 1.5km away. After about 400m I gave up and set a course for home, knowing the others kayakers would catch me up by the time I reached our little sandy launch venue, which they did right on time.
So I only paddled 7.4km, while Dean, for example, did over 10km. We had 31 kayakers today, a good result, and a few more friends at morning tea, such as Liz Love. A very nice morning out on the water, thanks everyone for coming. Harry and Bob's photos are here.
Danny
Viv on her SUP, Lake Munmorah, 27 November 2018
A lovely cloudy/sunny day with a light SE breeze (2-5 knots) at our near perfect venue at MacKenzie Park, with all facilities. Twenty-six kayakers paddled under the footbridge and into Lake Munmorah down towards Elizabeth Bay. Viv was on her SUP and from that elevated position had no trouble catching sight of a green/grey stingray in the shallow water. Only she and I saw it.
Off over the calm water with just the lightest shiny ripple, till we got to Lizzie Bay, then turn left and follow the shore as far as we felt like it. Some people paddled right around the whole lake, and others, like me, cut across the lake back towards the footbridge, or the channel, for a shorter trip. I continued from the channel up to the road bridge and into Budgewoi Lake to the channel markers, then returned, for a total distance of a disappointing 9.3km. I have since discovered that Strava lost interest halfway back, so it missed all my excursion into Budgewoi Lake. So put me down for a good ten km.
Everybody had a marvellous time, you can see why we have such a good turn-out. Some extra people came to m/t, like Merrill, Rolf. Bob and Harry's are here.
Danny
Murray and Dean underexposed Tuesday 20 November 2018 - Davistown
Cloudy to start but clearing to a beautiful sunny day, conditions at Davistown were perfect. About 22 kayakers fronted, and pushed off in all directions, so that even John Stone, close behind, couldn't find anybody after they all went around the first corner. Bob also had trouble getting everybody in a photo, but did the best he could. I wasn't even there but I've had a go at dreaming up this report.
I came at morning tea time so gathered a lot of data from the paddlers. Some went around St Huberts Island, while others went under The Rip Bridge, and even more adventurous kayakers went into Broken Bay at Half-Tide Rocks, and were lucky to get back against the outgoing tide. So it was lovely to see everybody as many of them I hadn't seen since Sunday, or even Friday. Much more addictive than FB.
A delicious m/t was facilitated by Sue and Doug, and I passed on our grateful thanks. Bobby's photos are here.
Danny
A near perfect day at the Wyong River, save for a 15 knot nor-easterly which we tried to avoid. Twenty-eight paddlers today, everybody paddled, no hangers-on. A fitting tribute to our 10th anniversary paddle. Well done, everyone.
The lake was out-of-bounds, so we all headed upstream towards Wyong, everyone turning around between the railway bridge and 1km further up, battling the wind to get back. For me it was 10.0km and for Moonie and Debbie just over 12km.
There was plenty of wildlife around today, especially in the quiet canal next to Charlton Island. It's always a delight to paddle that bit. Hope to see this reflected in our photos which are standing by. This is a big river so plenty of room for all of us. The two Darryls got lost on the way there, with one unable to read and the other putting Wyong Creek in their GPS, thus leading them up towards Yarramalong. But I eventually got them registered, after the event.
You know I keep a record of whoever attends, very helpful in an emergency, such as the day we lost a couple of people off Point Frederick, and you can help by making sure I know you are there, so if you haven't seen me or said hello, make a point of doing this so I can add you to the roll. Thanks.
A couple of fresh new faces today, viz Shannon, Bill's daughter, and Sue Murray, who has been encouraged by her mates in our club. Welcome, I hope you enjoyed yourselves. Harry's and Bob's photos are here.
Danny
Bob's photos do all the talking, and here they are.
Fifteen paddlers arrived today at Hardy's Bay on a warm, overcast morning without a breath of breeze, glassy water and a high tide. We paddled around to Lobster Beach, across to Ettalong, along the beach and on to Booker Bay. We then headed back across to Hardy's Bay with the sun just starting to appear. By the time we were having morning tea the sun kept appearing, making things quite hot when it did. 9.5km was paddled today. Thanks everyone for joining us. Names are now being taken for the Xmas Lunch on Tues Dec 18th, please note the change of venue this year, "Tuggerah Lakes Marine Rescue, Peel St, Toukley".
Doug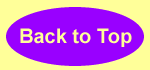 Just a beautiful morning at Vales Point today, apart from a 15 knot NE breeze. Twenty-four kayakers congregated at the sandstone altar for a salty baptism in the warm Wyee Bay.
With the wind behind us, and most paddlers leaving by 5 minutes to nine, we made our way down to the pipes under Rutleys Road. Actually they all headed about 200 meters east of the pipes, and had to correct their course at the last minute, thus allowing me to catch up. I'm sure Bob and Harry have some great pictures of the transition from Bay to Creek via the concrete wormhole. We'll see soon.
A steady paddle up to the Enchanted Lake, with its magical water and skeletons of deceased trees, about 4km from the start, then continue up the creek for as far as one likes, in my case about 800 meters, before turning back in the knowledge of the headwind back up the Bay. My total distance was 9.2km, but everybody else seemed to do more. I don't care anyway. Apparently George managed to capsize his kayak in a pipe on the way back, but sadly no-one got it on film. Di was waiting for him at the other end, but only the kayak emerged, George coming a bit later.
The paddle back up the Bay wasn't as bad as expected, with some wanna-be meteorologists claiming a wind drop, unsupported by data on Seabreeze.com. After a bit of a tidy-up and packing away, we enjoyed an excellent morning tea, thanks to Doug for the coffee facilities, and everyone for the yummy snacks provided out of the very kindness of the hearts.
Bob and Harry's photos are here. Thanks everyone for coming (applies only to those who came). Next week is Hardys Bay, deep in the south of the Central Coast.
Danny
A dozen kayakers showed up at Wrightson's Reserve, Cams Wharf on a warm beautiful morning! We wondered why there wasn't a bigger turnout, then remembered half the kayakers are away camping with the Toukley Cycle Club! Who needs Taree when we have Lake Macquarie, what a brilliant day!
The water on the shore was clear with cone-shaped crab or mollusc shells and large flat oyster-shells standing up on the lake bed. As we set off, we embarked on different adventures - Sue and Doug, Bob, Brian, Dean, Knut and others headed north past Rafferty's beautiful resort, towards Swansea. While Harry, John and Lori headed the 3 kilometres across the calm lake waters to circumnavigate pretty Pulbah Island Nature Reserve. Meanwhile the gang next to the shoreline headed up a creek (that few were aware of until today) near the scenic Swansea Gardens Caravan Park. Eagles and a giant sting ray were seen near the magnificent island, and friendly fishermen moored nearby in their boats. Also at the island, Harry took a picture of some kayakers he thought were part of our group but who turned out to be three women from Newcastle!
Amazingly, the winds remained mostly light all day to allow for a gentle kayak back to shore! Everyone had a great day on the water and reconvened to compare notes back at the Cam's Wharf park. As usual, Sue had organised a nice Morning Tea and plenty of the gang also contributed home-baked goodies to finish up a great morning on Lake Macquarie. Bob and Harry's photos are here.
Lori B
[I'll think we'll get Lori to do all the reports from now on]
A fine sunny day, no breeze, so off we go to Parsley Bay (PB) down at Brooklyn, for a paddle in our kayak. Thirteen kayakers signed on, including Dean, Trevor and Jill, Debbie and Keif, Lori, Ray, Harry, Bob, Brian, Danny, Knut and Baz.
Once on the water we realised that there was a breeze, from the NNE, of 12 knots, climbing to 14 for the trip back. Lovely while we're going downwind, but a struggle coming back across the open water into 14 knots. There won't be any photos of the choppy water as it's too risky taking photos in such conditions. So, 40 minutes to get as far as we went, but an hour to come back. It's worth it though, as the scenery in that area is magnificent, all National Forest and sandstone rocks, and of course oyster farms.
We finally struggled ashore back at PB, looking forward to m/t, which was sponsored today by Keif and Debbie, who made such delicious sandwiches, and everyone brought something nice, and K&D also brought the coffee, thanks very much for doing that for us.
By-the-way, as Brian was leaving I asked him to help me with my kayak, so he drove up to my car and helped me put the boat on my car, then as he's heading back to his car he noticed that he hadn't tied his kayak down! So glad I got him out of his car!
Today's photos are here.
Danny
At the ocean entrance - Tuesday 9 October 2018
Absolutely beautiful morning at Tuggerah Lake - warm, sunny, no breeze... Twenty-four kayakers congregated at the car park at Picnic Point (PP) for a not very hard paddle on a perfect day.
Firstly we paddled around to the lagoon and across to the channel to the ocean (see pic above). Very exciting, I would say that Dean went as far as anyone, just getting some waves from the sea, that was enough for me. Then back out to the lake on the east side and up past the little islands, right across the lake and around Pelican Island before taking a wide path back to PP. Most of us have realised that you can't just paddle acoss from Pelican Is. to PP, as it's quite shallow at times. That was only 6.7km for me, and 8km for everybody else, somehow.
Then a lovely morning tea at the picnic tables, where we greeted several non-paddlers who are keeping in touch while they recover enough to join us in the future. Only my measly photos today, as Bob was away, and Harry didn't have a camera as it's broken. Next week at Parsley Bay, Brooklyn. See you there.
Danny
Looking across to Chittaway, featuring the black swans. Tuesday 9 October 2018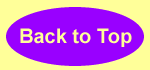 Myuna Bay - 2 October 2018
Perfect conditions this morning at Wangi Wangi, about 18°C, no wind NNE, no clouds... About twenty kayakers fronted at Wangi Beach for a paddle out to Pulbar Island, except not everyone wanted to do that paddle. Rolf wanted to go to Wangi Point, but he would have been on his own, so he came with us, Dianne and George and Nikki went west to Myuna Bay, as shown in the picture above, while the rest of us paddled the gruelling 1500 meters out to Pulbar, circumnavigated that lovely island nature reserve and then spread out in all directions to add some distance to the paddle. Bob, Dazza2 and I paddled about 9.2km. Graeme and Jen paddled over from Murrays Beach, adding another 14km to their paddle for the day.
A slight breeze sprang up during the outing, rippling the surface of the previously glassy lake. There were plenty of boats and fisherpeople out, not surprising given that it's the school holidays. Not much else to report thankfully as we don't want any dramas. Thanks for coming everyone. Some non-paddlers arrived to join us at m/t, like Peter and Lorraine, and Dazza1. Photos are here.
Danny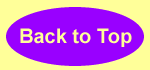 Ourimbah Creek - Tuesday 25 September 2018
Another perfect morning kayaking on the Central Coast. this time at Sunshine Park, Chittaway Point, where 22 kayakers presented, plus a few non-paddlers.
Dead on 9.00am we started paddling upstream towards the bridge at Wyong road, and way beyond, to the weir about 3km away. At this point many paddlers decided it wasn't worth the trouble to get over the weir and explore the freshwater section. It was a lot of trouble too, getting out of one's kayak at the wall, then in again (I fell in at this stage), and if you went the easy-looking way, out again and in again, so not easy. However, six of us did that, and continued paddling west into Kangy Angy territory and a lovely quiet creek with lots of bush and fallen timber, After a few hundred meters we found some hazards which we could have got over, if we really wanted to, but as it was already well past our turn-around time, we headed back.
Along the way we had a cheeky little azure kingfisher flirting with us, flying ahead and waiting for us to catch up. A couple of times he just sat on a branch as we paddled past, giving us a wonderful view of his beautiful cobalt blue wings and his rufous chest, but flew away again before we could get a shot of him. Still, a magic encounter with the area's most beautiful little bird.
We got back over the weir again without much trouble, as we had it all worked out by then, helping each other by holding our kayaks while the helmsman got back in. I was still wet and a bit cold by the time we got back, but a hot cup of coffee and some yummy snax, plus a good rub-down and some warm jarmies made me feel much better. Thanks for coming everyone. Bob's photos are here.
Danny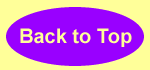 Brian paddles past the last remains of the Queen Elizabeth Tower -
Tuesday 18 September 2018
A beautiful morning at Newcastle, with 20 members arriving, including two non-paddlers. There was a breeze, a 10 knot NW when we started but it eased off to a pleasant zephyr in an hour, from the north. Most kayakers opted for the upstream section to nowheresville, for some reason, but Brian, Dean and I headed down towards Queens wharf where the action is, and there was plenty.
A massive ship's foghorn bellowed out as we neared the Hunter River, and a huge bulk coal carrier soon hove into view, shepherded by two huge tugboats. Dean said the police would be watching us following the trouble they have had recently with protesters at the railway, and at the wharf last week with protesters in kayaks. Sure enough, as we paddled down past Queens Wharf, two police RIB troop-carriers came up close to check us out, then, having decided we were no threat, peeled off on other duties. I could see how it looked suspicious, three kayaks heading down the waterfront just as a coal-carrier came past.
We paddled down to Horseshoe Beach, where the dogs play, then crossed to the Stockton side for variety, giving way to another speedy tug heading out to sea. We crept up to the river, and turned right upstream as the two police RIBs and a Patrol Boat, and a Pilot boat, all rushed past the other way. Plenty of excitement every time we come here.
There were other interesting boats on the water, like a steam paddle boat, built for the Bi-Centennial, now driven by diesel but looking good, a huge Navy dive-boat bought by a Newcastle couple, from New Zealand. Not to mention all the other beautiful and interesting boats moored along the waterfront. Most of this information is from Daryl, who was a teacher up this way.
As we three gringos were coming back past the Grain Terminal, some of the other paddlers who went upstream came back down to see the sights. When we got back it was still early, as we had only done 8km, so Dean went off to do some more, for 10km. It was still only 10.45am so we had an early m/t, courtesy our generous duo, Doug and Sue, while everyone else brung yummy stuff. A really nice day out, as it always is up Newcastle way. Thanks for coming everyone, and to those who couldn't make it, next week is a bit easier to get to, at Chittaway Point, so make an effort.
Danny
Bob's photos are here.
Beautiful sunny day, no clouds, nor breeze, 20°C, perfect kayaking weather. We had the choice of going up the creek, with its alternative routes, or out onto the lake (Budgewoi), but I think we all opted for the creek. My group just went all the way up Wallarah Creek, over the two engulfed cars, and a boat, tinnie, as far as we could. We clambered under some fallen tree branches, and continued till we got to a low tree trunk over the river, so we turned around then, as it was 10.00 o'clock and time to head back for m/t, with a total of 9km. Bob should have some good shots of us negotiating these hazards.
No incidents were reported, so we all got back safely. Rolf, George and Bobby all paddled from home, all of 500 metres away. Doug and Sue were kind enough to provide hot drinks, and we all brought some delicious food, so a lovely picnic to finish off the day out in the country. Quite a few non-paddlers turned up for m/t, like Bob C who is struggling against that nasty disease, and Ray and Merrill, who have been AWOL for ages. We had a newbie, young Delia, who managed to find time in her busy life for a paddle with us. Welcome, Delia, and we hope to see more of you (more often). Thanks everyone for coming, it was a perfect day out on the water. Bob has some photos for us. Click here.
Danny
It seemed like a very nice morning at the Gosford Sailing Club, sunny, cool. It wasn't till we had paddled up around Iguana Joe's and down the western shore and out into the big water, that we discovered it was actually quite windy, 15 knots SE, and the water choppy, about 40cm. We had 9 paddlers, with Doug and Sue arriving early to show they cared, staying there till we came back from our paddle, with morning tea for everyone. Three cheers for D&S!
The good kayakers continued down past Point Clare and around Noonan Point towards Tascott and Koolewong before paddling back either the same way, or across to Point Frederick, clocking up about 10km. I was the last in the fleet, and the first to turn around, getting a bit nervous about the very choppy water, from Pt Noonan right across the middle to Pt Fred then back up the eastern shore for a total of 6.5km. The photo above shows the turbulent surface, not easy to take photographs in such wind and chop.
We all got back OK and had an enjoyable m/t. Thanks to everyone who came, all good kayakers and quite capable of handling the conditions. Thanks to my good friend Viv who looked out for me and accompanied me across the lake. Bob's photos are here.
Danny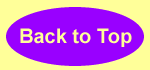 Budgewoi, 28 August 2018
A nice cool and sunny morning attracted 13 kayakers to McKenzie Park, Budgewoi, for a morning of kayaking on a beautiful lake. A SW breeze starting at 7 knots and climbing to 11 knots by the finish, quite manageable.
We paddled doggedly down towards the power station to see the Enchanted Forest, where we found a beautiful swan sitting on a magical nesting mound of bright green. Must be the ghosts of kayakers who have gone missing in the haunted forest, I reckon. A bit further on we found the creek which goes a few hundred meters into the bush, also a pleasant place.
Turning around into the wind we could see the footbridge 4 kilometres away so I, for one, just headed for it into the gentle chop, straight across the lake with no detours.
Thanks for coming everyone. Thanks Sue and Doug for setting up the morning tea, and everyone for bringing stuff. Harry's and Bob's photos are here.
Danny
Flip in Crangan Bay, Gwandalan
On a lovely cool sunny winter's day fifteen dedicated paddlers assembled for today's adventure. Sue came with Doug but did not paddle. Bob C turned up later after a gap of months following his PC treatment. Looking good, but more to come yet for our Bobby.
The plan was to paddle up the left bank towards Point Wollstonecraft, visiting all the pretty little bays along the shore. On my first day back after 6 weeks I didn't go all the way but still completed 7 odd kms. Other more energetic and youthful kayakers would have gone up to the point, but I couldn't see that far to confirm. Thanks for coming everyone.
For those who weren't there, my trip to Europe went very well thank you, with no dramas or even a flat tyre.

Click here. Then click on first photo for slide-show. Sorry I couldn't work out how to insert captions.
One of the Italian guys organising our ride from Paris to Westminster created this photo album. Click here.Cheers!
Danny
Bob's photos are here.
Hawkesbury River - Tuesday 14 August 2018
Our Group paddle starting at Mooney Mooney near Peat Island and paddling to the former HMAS Parramatta along the Hawkesbury River, through Milsons Passage and back to Mooney Mooney. My photos are here.
Bob W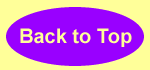 Swans over Chain Valley Bay
Just a refreshing southerly breeze to wake us up on an otherwise perfect kayaking day at Sandy Beach. Fourteen kayakers were enrolled, and a few more non-paddlers showed up for morning tea, and welcome to them all.
There was a bit of a chop coming over from Mannering Park, so no way for us to avoid it. But once we got paddling it seemed to dissipate, then gave us a good tailwind for the return journey. We paddled south around Black Neds Point, and into Chain Valley Bay. Some guys found the little creek there and played in that for a while, while some others of us continued down to CVBS, looking for the Karignan Creek footbridge which forms the cycleway between north and south CVB. Rolf, Keith and I paddled up there as far as we could, then kayaked back to the lake and up towards the power station (Vales Point), trying to keep left to rendezvous with Mannering Park. By this time we had a very nice tailwind (10 knot WSW) so it seemed a waste not to use it so, halfway to Manno, Rolf and I turned downwind for a quick trip back to Sandy Beach.
By then the temperature had risen from 11 to about 17°C so was lovely and warm. Doug laid the table for m/t and we enjoyed our usual delicious repast. Thanks Doug, and Sue, who makes the sandwiches, whether she and Doug are coming or not. Dedication!
I will be away from Australia for the next month, so reports, if any, and photos will be on our FaceBook page here. If you're not on it, get on to it. Three billion FB users can't be wrong. You'll love it. Your grandchildren will be so impressed.
Photos are here.
Danny
Dennis emerges unharmed from the pipe under Ruttleys Road, Wyee Point. 3 July 2018
Hey! Only 11 kayakers fronted at Vales Point Reserve today, and they were all blokes. John says Senator Leyonhelm could be responsible for that. The lack of women that is. Anyway we had excellent if cold conditions, so it was a very pleasant morning. Needless to say we paddled down Wyee Bay to the pipes under Rutleys Road and upstream to the Enchanted Lake, which, after a cursory glimpse, was left behind as we sought more adventures further upstream, till we ran out of water. Plenty of water, also piles of timber blocking us.
On the way back I think most guys took the course through Mannering Bay and under different pipes further east. We all got back OK and got stuck in to morning tea, courtesy Keith, as Doug and Sue are away. Thanks to everyone for coming. Today's photos are here.
Danny
Shingle Splitters Point on Tuesday 26 June 2018. Bill and Brian at the end of the spit, a stand-up paddle boarder near the tree, and a pelican flying past. No, not a photoshop confection.
A beautiful winter's day, but only 8°C at eight o'clock. Soon warmed up for the paddle. Twenty-six kayakers had their names taken. The main group paddled west to the very beginning of the creek, while Bill A, Brian and I headed for the lake and the incomparable Shingle Splitters Point (SSP) at Balcolyn. After 4.7km we reached this magical arrangement of trees and water, took a few photos, then headed down towards Bonnells Bay. When I realised that it was 10.00am I turned for home, not wanting to miss m/t. I paddled 10.6km, not a bad morning's work. The people who paddled up to the top of the creek managed 12km. We all got back at the same time.
Harry and Bob's photos are here.
Danny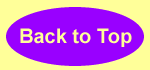 Lonely little kayak - 19 June 2018
No paddling today. Temperature was 10°C at 0800, and still that at 10.30am. Raining nearly all the time, and windy.
Doug and I turned up of course, it's in our DNA (Doug/Dan Natural Activity). John L'Est also came up from Umina, in very heavy traffic, through the rain, thunder and lightning, and just arrived as Doug and I were contemplating going somewhere nice for coffee. He brought some home-baked macadamia brownies, so Doug dragged out the coffee stuff and we had a nice m/t by the river, at the picnic table.
Then we drove up to The Old Milk Factory and played around there for a while, before all heading home. See the photos here. Well worth the effort. Not a complete loss. John gets an award for the most determined kayaker in the club.
Danny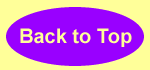 John Paterson's photo of Woy Woy Bay, 12 June 2018
Divine day for kayaking, cool, clear sky, no clouds or breeze, glassy water. Did cloud up a bit much later and even rained slightly on our m/t, no-one cared. Fourteen kayakers rolled up at Red Brick Wharf Road, Woy Woy, with the carpark almost deserted by everyone else. Lovely!
We paddled down to the channel and under Spike Milligan Bridge, and the other two bridges, in Parks Bay and around the corner towards Waterfall Bay. Stunning! I was expecting a good flow over the falls today, given all the rain we've had, but no, only a trickle. After checking the falls out, we headed back down the other side of the bay and around the corner into the next bay, further out from the township of Woy Woy Bay. Then we paddled back to the start, to find Doug and Sue had set up the morning tea table, then when it started raining, a pergola magically appeared and everything was perfect. Thanks to Doug and Sue for their unending efforts to keep the club running so beautifully, and thanks to everyone else for just turning up to make it all worthwhile. A few photos are here. Plus a few late ones.
Danny
Early arrivals at bleak Vales Point Reserve 5 June 2018
My wish has been granted (see last week's report) - winter has arrived with a vengeance this week. Today was cold, rainy and windy. Four cars arrived with kayaks on top, and two more not paddling. Luckily, one of them was Doug, who brought the morning tea stuff, so we stood around drinking coffee and eating cake for a while, then went home. Brian, Bob W, Keith A, Rolf, Doug and I were the sad sacks who had our hopes for a late turn-around in the weather dashed. Rolf was the only one who really wanted to have a go, but nobody else could muster any enthusiasm. Awful conditions really. To those of you who stayed home in bed - well done!
Danny
On Ourimbah Creek, Chittaway Point, Tuesday 29 May 2019
Another day of clear skies, no wind, warm temperatures, perfect conditions, I'm so over it! Where's winter? Twenty-four kayakers made it to Sunshine Park for a paddle down the creek to Tuggerah Lake. From there we spread out in all directions, but most just went north into the vast shallow bay known as the western side of Tuggerah Lake. Others headed for The Entrance, but soon got lonely and came back.
There is so much shallow water in this lake. We paddled in about 250mm of water most of the time (that's ten inches). Bob took our photos today, and they are here. A very relaxed paddle with the average distance about 10km, except for Rolf, who paddled from home and was already up to 28km at morning tea, and still had to paddle home. He started out from Buff Point at 6.00am. You're a legend, Rolf!
We had a couple of newbies today viz John Paterson and Dave Fuller. John rode with the Coasters last Friday, and Dave is a long-term rider with the Toukley Club. Welcome! We had four guys named John today, but everybody else had their own unique name, like Friede, Rolf and Danny.
Danny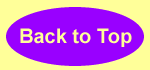 The launch venue at Wallarah Creek, San Remo. Tuesday 22 May 2018
Totally perfect day at Wallarah Creek (WCk), today, with 23 kayakers turning up. No breeze, and the water was so clear with no rain falling on the ground for ages.
We headed up the creek and took the left fork, keeping us on WCk, where most paddlers continued in a generally north-eastern direction, right up to the fallen impassable tree. Some of us tried our luck up a couple af minor tributaries, which, although only a few hundred meters long, were very pretty, with azure kingfishers keeping us entertained. A couple of us went back down to the confluence and up Spring Creek, which Nikki calls 'Dog Creek', owing to the number of yappie dogs in people's back yards, barking at us.
A lovely morning out in the fresh air, following up with a delicious morning tea, and a couple more people. Thanks everyone for coming. Next week is at Sunshine Park, Chittaway Point, via Geoffrey Road. Harry's and Bob's and my photos are here.
Danny
Trevor and Nikki up some little creek in Charmhaven 22/5/2018
Williams River, near Clarence Town. Tuesday 15 May 2018
Ideal conditions for kayaking this morning - sunny, no breeze, cool to start, still water. Twelve Kayakers only, but it is a long way, so you have to be keen. Not so far for Dean, as he and his wife Sue, who came for morning tea, don't live too far away near Seaham. Doug brought all the usual coffee stuff, plus a pile of sausages and bread and onions for a quick barbecue later.
We paddled upstream, mainly because the downstream section looked revolting, with weed and flotsam. It's beautiful country up there, so we pottered along till we reached the natural rock weir. We've been here before when it was flowing quite fast, and climbed over the weir, and zoomed back over the rapids. Great fun!. This time we just looked at it and remembered the good old days.
Funny, when we got there, my Strava said I had paddled 6.1km, then at the end my total was 11.1, so somehow I found a shorter way back. Everyone else did 12.2km for the day. A very pleasant morning up the country kayaking on a nice river, so I'm glad everyone came to share this enjoyable day. Our usual photographers were not in attendance, so you've only got my few phone pix. They are here.
Danny
Near Point Frederick, Gosford, Tuesday 8 May 2018
An absolutely spiffing morning at Gosford - cloudy/sunny, no breeze, glassy water... Twenty-four kayakers came today, including many who we haven't seen for ages, if ever, like Virginia from the bike club, and her husband Paul, Graeme Batten, Azi, John L'Est also from cycling, now unable to ride due to cumulative effects of head injuries... Anyway, good to see old faces in new places. Especially our excellent photographers, whose contributions have been AWOL for a couple of weeks. Many people are following our adventures on our webpage, hoping to join us when they can one day. Don't leave it too long!
Into that beautiful morning sky (see my little header photos above) we headed south along Point Frederick Peninsular, rounding the rocky headland and paddling east through Caroline Bay and continuing towards Erina Creek. I never saw Punt Bridge as I followed the main bunch south again towards Rocky Point and Green Point.
A few of us found our kayaks heading inexorably towards Pt Fred again and the safety of a sandy beach, while others like Rolf and Viv kept going to parts unknown. I paddled 9.0km while Rolf did about 16km, a short paddle for him. The whole experience was sublime with every aspect perfection on the water. Cheers! Morning tea was also very enjoyable, with plenty to eat and such a great bunch of persons attending. Then I went home. Harry's and Bob's photos are here.
Danny
Just off Shingle Splitters Point, Lake Macquarie
Best laid plans... Roads and Merrytime Services decided to re-surface Wyee Road at the Morisset end, causing a tail-back to Wyee and a half-hour delay. Those who chose the freeway were wondering where everyone else was. Eventually we all got to Bonnells Bay and started our paddle half an hour late. No-body cared, as this was our day off, and conditions were beautiful - sunny, warmish, no breeze, just brilliant. According to my attendance record, filled in after the event, there were 25 paddlers.
Neither Harry nor Bob were there, so there are only my pictures, and a couple by John Stone. No wildlife, but beautiful photos anyway, given our location. We just headed off in all directions, some went across to Dora Creek, some to Myuna Bay, and others just floated around the bay, but most went to Shingle Splitters Point, as the most appealing place on the lake.
I took it easy, coming back after a few days crook, so mostly paddled with John Flipson, in his ordinary kayak, the back-to-front rowboat having disappeared somehow. We did about 6km. We all enjoyed our little voyages and arrived back at base just in time for a lovely morning tea, organised as usual by Sue, thanks Sue. My photos are here.
Danny
Today we went south from Cam's Wharf, then crossed the lake and proceeded north past Point Wolstoncraft National Fitness camp. We then (some of us) circumnavigated Pulbah Island, Debbie and Paul leading the way and then crossed a windy, choppy Lake to gorge ourselves on morning tea, after 12 km of hard paddle. My photos are here.
Harry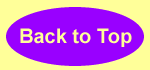 This is a Clayton's Report, just doing my best without any help from people who were there. Bob's and Harry photos are here.
Boat Harbour, Balcolyn, in beautiful Lake Macquarie
Exquisitely perfect day on Lake Macquarie this morning... sunny with clouds, slight S breeze, 24°C, best scenery ever! Twenty-three paddlers rolled up, some of whom we haven't seen for years, like Lyn and Neil, locals who are friends of Phyllis and Joolie, who also graced us with their presents, thanks.
Doug and Sue brought all the equipment to ensure a gratifying finale, thanks so much to you too. Doug's hip is better that it was ever, well done, mate. Doug said 'head north to Shingle Splitters', so we did.
Such a serene cruise, with most of us going as far as Bonnells Bay, giving us a trip of >10km. Some kayakers did completely different outings, but they didn't advise the commode door. Remember it's best if we all go together, or at least let someone know where you are going, so we know where to send the divers.
Photos are from me and Bob. They are here.
Danny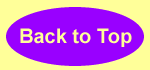 Dean in Booker Bay
It's a long drive to Hardys Bay for some of us, but worth it. A very exciting place to paddle, especially if there's a good breeze blowing, and there was today, a 15 knot southerly. Always plenty happening - ferries, big cruisers, barges, punts, tinnies... We're all part of the big scene. Just the 13 paddlers today, and we went different ways, so I've included my photos to show where Brian, Dean and I went. Bob was there to record the adventures of the larger group.
Quite choppy water, and lots of big waves from passing vessels, and cloudy skies, later opening up to a warm sunny day, so always wear your sun-block and hat. So the three of us went around Pretty Beach, and it is too, and around Wagstaff till we got near Half-tide Rocks, just close enough to see we weren't welcome there in our flimsy kayaks. So we crossed over to Ettalong Beach and travelled back towards the Rip Bridge, where we crossed back to the Daleys Point side and paddled back to the start, with Brian and Dean covering 8km, and me only 7.5, after cutting a few corners. The other group didn't go out towards the ocean but I'm not sure where they went, just fart-arsed around I think.
So we finished quite early and had time for a good chat and a nice m/t, thanks for bringing stuff you guys! Our photos are here.
Danny
Nikki out on Lake Munmorah 27 March 2018
No report today, as no-one has done one, but Bob and Harry's photos are here.
Heading out to sea, The Entrance lagoon 20 March 2018
No report but there are some nice photos by Bob. Click here.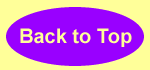 Boat ramp launch site at Cockle Creek
Nice autumn day, warm, humid and cloudy. Twenty-five or so kayakers presented,including newbies Paul Mac and Nousha, hope Bob got a photo of them. Doug came of course, not able to paddle yet after new hip, but came anyway with the coffee and tea, thanks Dougie.
I wanted to go on the lake but the breeze looked a bit too strong. So we went up the creek again, only this time staying in the right lane, using Brush Creek and Winding Creek, right up to Frederick Street, Argenton, near Stockland Glendale, miles from where we started, 5km in fact. A couple of racers went up to the end of Cockle Creek for an extra couple of kms each way, not predicting the course their slower mates would take.
I didn't notice we were missing quite a few paddlers, who went out on to the lake, across to Marmong Point, back across to Eleebana, so they said, and back, also about ten kms. Here's a picture of the Seabreeze Graph from today, showing all the exciting details of the breeze near Newcastle:
So, quite breezy. There is a new toilet block near the boat ramp, so no more traipsing across the meadows for a leak. A very pleasant morning tea occurred, thanks to everyone who brought stuff. Bob took some photos and they are here.
Danny
Peaceful Wyong River, while at the lake it's blowing 30 knots
Lovely morning on the Wyong River, sunny, slight breeze, 22°C. That was after we shifted from our original venue at Tacoma, near the sports ground, where the wind was blowing at 25-30 knots. A few of us got there early, and stood around waiting for the others, but not unloading our watercraft, as there were whitecaps and spume on the river.
Eventually we drove the few kms down to the bridge at Wyong, where the water was like a mill pond - beautiful! Fifteen paddlers made it there, plus 5 non-paddlers to help with everything. Including Doug and Sue who brought the tea and coffee, thanks you guys. Doug is doing very well after his Hip op, so we'll see him paddling again in April. It's actually much nicer at the bridge, rather than Tacoma, with better facilities, but too far from the lake, where you might like to go on a nice day for a spin out to Pelican Island. Not today but.
So we launched into the river and paddled up towards the weir. Some more adventurous kayakers tried out Porters Creek, even with a fallen tree right across its mouth, but if you went right to la rîve drôite* you could get under and continue up to the next fallen tree, which is where it all stopped. Ray and I are coming back with a chain-saw one day... It was beautiful on the water, which we really appreciated after thinking we wouldn't get our hulls wet.
We only paddled 7km if you went up the creek, so not a big paddle but we were happy with that. At least I was, I didn't ask anyone else. Bob and Harry took a few photos, and they are here. We had a nice morning tea, thanks to everyone who brought something. Don't worry if you can't bring something, there's always plenty for everyone. Cheers
Danny
* the right bank (of the Seine, where I'll be in August)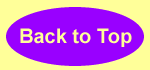 Pulbar Island in the background
Started off at 21°C but rose to about 25° by morning tea. Twenty-one kayakers came to Summerland Point, including the ones who didn't check their destination before they left home, but we all finished up at Frying Pan Bay eventually. It was cloudy and cool and there was a stiffish breeze blowing, 10-15 knots from around the south. Lovely to paddle north, but very choppy, and a struggle to get back, but we all made it anyway. Not that everybody went all the way to Point Wollstonecroft, some who had a sore shoulder, or who had paddled around from Sandy Beach, just went to the Youth Sport And Rec camp. John Flipson was a hit with the kids and the teacher at YSR with his back-to-front rowing boat.
It's so nice paddling on Lake Macquarie, whether you're going around the edges, or up the middle. Helps if you're not hydrophobic or agoraphobic though. Sticking to the shore heading north we paddled 5.3km, but coming back down the middle was only 4.6km, giving me a total for the day of 9.9km. Should have walked around the carpark for a bit.
A good paddle with a challenge in the wind, but lots of fun. Sue and Doug came up and had morning tea all ready for us when we got back, thanks Mr and Mrs Tucker! Thanks to everyone else who brought something for morning tea, especially Julie who whipped up some scones and jam and that white fluffy stuff, yum! Harry's, Bob's and my photos are here.
Danny
Lori on the Hawkesbury
Well, we say Parsley Bay (PB), but the suburb is Brooklyn, and where we spent most of our time was on the mighty Hawkesbury River, NSW. Conditions were very pleasant, despite the heavy rain in places north of here around brekky time. Warm, sunny/cloudy, a breeze of less than 10 knots from the north-east, which caused a bit of chop, but otherwise no complaints. Fourteen kayakers drove all the way to Brooklyn, including Keith V who was so late he didn't know which way we went, so finished up turning right at PB, and spent a pleasant 90 minutes paddling by himself somewhere else.
The rest of us turned left and headed towards Brooklyn Bay and the rail bridge. Water was quite choppy in places, often due to the passing boaty traffic, from tinnies to big pleasure ships, all stirring up the water. Some were very considerate, slowing down when they saw us to reduce the danger, thanks chaps!
We continued down the southern side of the river, past all the strange industrial constructs and beautiful sandstone wind sculptures and National Park, till we approached the highway bridges, where we turned left and went into Sandbrook Inlet, where they moor many expensive boats. After playing around in the everglades we then headed back home, mostly through pleasant water, but up near the railway the water was very turbulent. You won't see any photos of the rough conditions as photographers had their hands full staying upright. Anyway, better get these photos done.
By-the-way, Sue Tuckerbox made 2 boxes of sandwiches for us, even tho her husband is in hospital. Such dedication!
Danny
Photos are here.
Beautiful day on Budgewoi Lake
Absolutely perfect weather for our first paddle of February this year. Slight southerly, warm, beautiful cloudy skies... Twenty-five paddlers attended Canton Beach, thanks for coming. Arthur brought his neighbour Lucas, young and about 1.95m tall. Nobody got a photo of him.
The plan was to paddle down to the Toukley Bridge, into Wallarah Bay, around Pipeclay Point, and back across the lake. Those at the front had other ideas though, and paddled under the bridge and back towards the Beachcomber, so those at the back just had to follow, except Jim Flipson, who rowed his little craft around the planned course by himself, and I met him up on the way back. Meanwhile, Barry Sq found a submerged boulder near the bridge, which he balanced on for a minute or so till Harry could help him.
At the Beachcomber I turned towards the middle of Budgewoi Lake, as it is named after you go under the bridge, in a big loop back to the bridge where I paddled under the western end and into Wallarah Bay (WB) to check out the WB Club. I was going to kayak to Pipeclay Pt but realised I couldn't manage it and headed back, where I saw Jim and we came back together, very chummy!
By the time we got back to the beach, it seemed everyone else was already there, eating all the morning tea, so I just left the kayak on the sand and got changed.
We saw Viv and Keith SUPping down to the bridge, so good on them. I paddled a total of 10.2km, more than enough, and Knut, who paddled down to Osborne Park in Toukley, did a bit less, not doing the big loops that I did.
The pictures from today on this page are mine, which is why I always take some, so I can get on with this business. But Harry's and Bob's photos are here.
Danny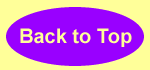 Gone swimming at Point Wollstonecroft
Kayaking from Sandy Beach at Summerland Point, Lake Macquarie, NSW to Point Wolstoncroft in absolutely balmy conditions. No wind, nice water temperature (good for a swim), calm lake, beautiful morning.
Knut

22 kayakers turned up at Sandy Beach Reserve for a paddle in glorious summer conditions. The sky was picture perfect with just a hint of cloud whilst the wind blew lightly from the North - East. The sea was tranquil with good visibility.
The group soon split up with some paddling to Pulbah Island whilst others paddled to Point Wolstoncroft. I paddled most of the the time with Bob who pointed out Keith's boat and regaled me with tales of his early days living at Summerland Point.
Thanks to Doug and Keith for bringing the tea and coffee and everybody else for providing a scrumptious morning tea.
Bob.
Bob's photos are here.
Julie and Phyllis on Ourimbah Creek at the weir
A lovely morning paddle, warm, about 30°C but no breeze at all, even on the lake, thirty-one paddlers - a good turn out after last week's disaster.
Most of us paddled upstream to the weir, and a few even went on from there, while a few more kayaked down to the lake and across to Pelican Island. Julie and Phyllis went up to the weir then down to the lake, but took ages, so I thought we'd lost them. Julie last came about 6 years ago, while Phyll is new. All three of us have lost our spouses in the last 2 years, so the kayakers is a good social activity now.
This is a very satisfying paddle with nice scenery and interesting water hazards. Harry's and Bob's pictures are here. Mine are at the top. Thanks for coming everyone. I just read that calling you 'guys' is no longer appropriate for the elderly.
Danny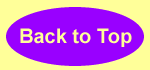 30-40 knots southerly, so no paddling. Keith turned up with all the coffee and sandwiches, but he had to eat them all himself.
Pulbar Island from the Wangi Peninsular.
Rain, thunder and lightning all morning, so don't expect too much. As our protocol demands, we turned up anyway hoping for a better outlook. About 6 kayakers fronted on the south side of the Wangi peninsular, facing Pulbar Island (PI), with a 20 knot SSE breeze (warm though) in our faces, and the lake quite choppy, with whitecaps everywhere. After much humming and singing, we moved to the north side hoping for an improvement.

Sure enough - calm water, no breeze, so in we went. By now there are eight paddlers, viz me (Danny), Paul Allen, Ray King, Rolf, Bob W, two Darryls and Nikki. Perfect conditions, with the clouds thinning and blue sky visible, ideal for a kayaking adventure.
Out along the long peninsular to the point where we can see Pulbar, although not going there today, then come back. Only there are about 5 points to go round, but eventually we rounded the last one and there was PI in all its glory, and the water was fairly calm and there was no breeze. Bliss! The reason for this was that the wind had shifted from a SSE to NNE (90° shift), so we were now in the lee, but didn't know it till we headed back, right into the 20 knotter. Big waves (for a lake) and the strong wind made it very uncomfortable and not all that much fun, with the risk of tipping over or getting a cockpit full of seawater quite high.
Rolf ran aground near the public wharf, but no-one could help him as we all had our hands full. No drinking, no photographs, just all hands on deck to man the pumps. He managed to get himself embarked again, by walking the surf-ski he paddles down to a nice grassy spot safe from barnacles. It was a struggle but we finally all got back and had a good laugh.
Doug had brought the tea and coffee stuff, but had to leave early and took it with him as we said we would manage. We got our coffee from shops, or, in my case, the Wangi Club, and sat at the picnic table with our stuff, and the sandwiches which Sue had made for us. Thanks Sue!
No rain fell and it was always warm, just windy and choppy, so if you decided not to come I understand, and you are forgiven. Thanks to those who did come, including Trevor and Jill who came to see us then left immediately. My photos and Bob's are here. All photos on this page are mine, taken with my magical smart-phone.
Danny
Lake Macquarie, Wangi Wangi. Nice!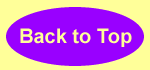 Never get used to how beautiful is this place where we live! Sunny skies, 28°C, 7-9 knot southerly breeze. Lake Munmorah is often under-rated as a wonderful venue for all watersports - water ski-ing, sailing, kayaking, SUP paddling. Had all of that happening today on this big lake. Twenty-three kayakers turned up, with Doug looking after us, and John Stone as support-staff. Dean brought his son-in-law, Luke, and many more familiar faces were there, including Mike Long, whom we haven't seen for a year.
We had planned to paddle out of the sailing club, but apparently it was too yukky, so we came back to our old haunt, Mackenzie Park, which is hard to beat for convenience and facilities. Never had a chance to talk about our plans for the morning, as the early-birds just headed off to the right, and hugged the shore most of the way right around the lake. For some, like George, it was 12km, if you paddle around a bit to make up extra distance so you can beat your wife, but mostly 10-11km was the total distance. It was nice to see people waterski-ing and paddleboarding and having lots of fun in the lake.
Didn't have any trouble with the grumpy old guy from the Quarantine Station, he probably succumbed to one of the nasty diseases he warned us about a few years ago.
This was all followed by a delicious morning tea and a high level of discourse on the social situation. Harry has a few photos for us here.
Danny
Lake Munmorah's Enchanted Forest
Despite the foreboding weather conditions (cloudy, 12 knot SE breeze, choppy lake surface, warm), ten keen souls gathered amongst the kangaroos to paddle out of Lake Macquarie at Morisset. Actually there were no kangaroos right near us, but there were maybe 60 people on Acacia Avenue looking for warm furry marsupials to pat.
Some paddlers weren't that keen, but we soon convinced them that it was perfectly normal for lake water to splash into your kayak as you paddled around. Anyway, we knew there was a quite serviceable creek just up the shore a bit, offering shelter and adventure. Somehow Paul got the wrong message and failed to follow us, and finished up going to Wyee Creek. The rest of us found the fairly well hidden creek and just kept paddling up it, coming across more and more dead trees and obstacles till we could go no further. See the photos. then we re-traced our steps, or paddle strokes, till we got back to the lake, and experienced a bit more excitement as we tacked and gybed our way back to the cars.
Doug and Sue had brought the makings and had a cuppa ready for us on our return, along with the nice array of nibblies which we had ourselves brought. Thanks the Tucker crew. A very pleasant and worthwhile outing. I hope there weren't any of you who were considering paddling today but declined due to percieved adverse conditions. Some photos are here. Neither Bob nor Harry came so just my photos.
Danny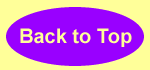 No report, sorry. Everyone's too busy or wasn't there. Got some nice photos though. Bob and Harry's pix are here.
Our annual sunset paddle took place at North Entrance in beautiful conditions, save for the 15 - 20 knot NE Fresh Breeze, in our faces heading up the east shore of said lake, giving us a strong following wind coming back, trying to spin us round. Bad luck if you didn't have a rudder, but I think everyone had one. Viv was the only one able to surf back on the waves, owing to the construction of her kayak, and her phenomenal seacraft skills. There she is at the top of last week's report!
I paddled a total of 8 point something k's, but most of the other 20 paddlers went further and faster and really I don't care anyway. These aren't tears on my cheeks, just seaspray.
After such a delightful paddle we had a super supper, thanks mainly to Doug and Sue who brought all the essentials, while others brought really nice food. I prepared a lovely bowl of fresh pineapple pieces, which I left in the fridge at home, so I'll keep them for next year.
Thanks everyone for coming, a good turn out for a windy evening. Bob's photos are on FaceBook here.
Danny
Stockton Creek
We were scheduled to paddle at Wangi today, to Pulbar return, but there was a 20 - 25 knot southerly blowing, kicking up whitecaps of 50cm, and freezing, so we had a rethink, and decided on Dora Creek as the nearest protected waterway. Dora Creek was serene and lovely, good decision chaps! Thirteen kayakers took the trouble to come out on a chilly and windy day, and never regretted it.
Paddling away from the lake, we headed upstream to Stockton Creek. Apologies to those people whom I told the wrong creek names, but we turned up Stockton, leaving Dora Creek behind, with the only bridge we came to on that creek being the Freemans Drive bridge, not the M1. I knew it wasn't the freeway! I turned around 300 meters after the Freemans bridge, while the rest of the expedition kept on to the end, by the look of the photos, totalling over 14km, good on you guys, while I did only 10.3km - more than happy with that.
Eventually we all got back, happy to have had the chance to paddle in calm conditions today. Doug and Sue were there with our m/t ingrediants, and everybody brought nice food to keep us going till lunch, or tea. Well done everyone! Harry's photos are here.
Danny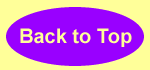 Jacarandas on the Wyong River near Porters Creek
Perfect day for kayaking this morning, warm (25°C), 6-8 knot southerly breeze, sunny, not raining. Twenty-five kayakers turned up at Lions Park, near the bowling club in Wyong, next to the railway bridge. A new guy, Nick, from the CCCC (council) came, and brought keys to all the toilets.
John Phillips had a new version of paddle which I hadn't seen before, two pieces rowed like a row-boat, attached to a central superstructure. Hopefully Bob will have a photo of it. Harry left his camera at home, so it's all up to you Bob. Plus I took some pix with my phone, including all the photos on this page.
We all headed off upstream, not that the river was flowing anywhere, heading for the weir. But that's only 2.9km, so most people carried their kayaks over the weir, and kept going further upstream. A few of us didn't, but tried to make up distance by going up Porters Creek and further downstream past the start. I did 8.2km, including as far up Porters Creek as I could go (see photo), and back down towards the lake for a few hundred meters. Rolf beat us all, paddling from home, so I think pushing towards 50km by the time he gets back this afternoon.
Thanks everyone for coming. The photos are here.
Danny
Wyong River, with Porters Creek just on the right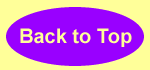 Browns Point, Nords Wharf
A beautiful morning on Lake Macquarie - sunny then cloudy, warm, fine, SE breeze of 8 knots. Twenty-two paddlers including long lost members like Arthur Love, and Stan Dixon, and John Philipson, so welcome back guys. A good contingent of non-paddlers like Doug just back from NZ, and Garry with a sore back.
Plenty of parking at Lions Park, one of many with that name sorry, next time I'll include the address of the house opposite so you can put it in your GPS. It's 131 FYI. Toilets, picnic tables and barbecues, so a fully equipped park.
Down deep into Crangan Bay to the right, to Mangrove Gully Creek, which was better than no creek. Then up the eastern side of Crangan Bay as far as Nords Wharf, giving me a distance of 6.6km, but a few kayakers travelled much further so destinations unknown. The paddle very satifying, thanks for coming everyone. Sue made a boxful of gourmet sangers, and everyone brought nice stuff, thank you all.
Bob and Harry's photos are here.
Danny
Leaving Mangrove Gully Creek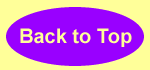 Wyee Creek, near the pipes
About 30 kayakers fronted at Vales Point Park this morning, with parking very difficult for those arriving after 8.20am. Conditions were beautiful, warm, cloudy with a slight southerly breeze.
Such a pleasant paddle down Wyee Bay to the pipes before we continued up to the Enchanted Forest. Unfortunately we all forgot about Lawrie in his little kayak with the pontoons, which couldn't get through the pipes, so I hope he found somewhere else to go.
Most of us paddled all the way up the top half of the creek, completing a solid 11km for the day. The breeze sprang up a bit on the way back across Wyee Bay, from the side, so not really all that much help.
Sue was there with m/t and coffee, thanks to all the bringers of fine food. Cheers
Danny
Photos are here.
Lori near Parsley Bay
Only eleven paddlers came today to Parsley Bay, plus one other who arrived at morning tea (Kee). Conditions were mixed, with a pleasant 21°C, not too hot, sunny with some nice clouds, and a southerly breeze starting at 9.00am at 15 knots, rising to 20 knots by 11.00am. The wind arrived only at nine o'clock, just in time for us to cop it. Before that it was 7-8 knots SW.
So it was a bit rough for the first 15 minutes as we trudged across the wide river towards some welcoming countryside on the south side, into a stiff breeze, but that was the extent of the adverse conditions. After that it was very pleasant with very little air, and coming back with an incoming tide and a tail wind we hit 11kmh with very little effort.
The Kuring-Gai National Park is very beautiful along there, with little beaches, with their own waterfalls, craggy sandstone sculptures and clear water. One team explored the 2 bays near there, while the rest of us kept going till we had a clear view of Lion Island. Dean wanted to go round it, but it was still 6km away, so, no thanks.
Debbie and Keith brought the m/t stuff, including two boxes of gourmet sandwiches which Sue had made for us, and she didn't even come. Thanks, Sue. Much appreciated. Other paddlers included almost-forgotten guys like Graeme G and Lori B, and Ray, Brian (of course), Lawrie B with his ocean pontoons on today, and Bob and Harry, luckily, so we have a full portfolio of photographs.
Thanks for coming, you guys. Well worth the effort! Photos are here.
Danny
Conditions were not ideal at Tuggerah Lake this morning, with temperature at 16°C, 20-25 knot SSW breeze, but fine and cloudy skies. Twenty-five kayakers turned up to check it out, with some going home pretty quickly. Nobody really wanted to paddle up to Canton Beach, or anywhere, although a couple were keen to drive another 15 to 30km to a sheltered creek somewhere. In the end, Bill A quietly slid his kayak into the grey waters and paddled away into the rising sun.
It was a terrible mixture of guilt, shame, and coldness that hung over us as we tried to work out what to do. Eventually we decided to have a cup of tea in the lee of the toilet block, which made us all feel better. Now I'll have to go for a good walk to keep the metabolism ticking over. Try again next week. Well done to those who came anyway, especially Bill who just did his own thing.
Danny
Only twenty-one kayakers this morning, and a few supporters. Conditions were nice - cloudy, warm, 10 knot NE breeze, making it interesting coming back from Koolewong, and no rain.
A fleet of teenage prisoners doing community service, or they may just have been school kids, were on a barge heading for the Narara Creek to clean up, so we didn't go there. At my suggestion we did a counter-clockwise lap of The Broad Water, taking in Iguana Joe's and the railway bridge, paddled down the west coast of Brisbane Water for miles towards Koolewong, then headed back across the wide expanse of lagoon towards Point Frederick, then back to the Sailing Club. Except for Brian who talks about Caroline bay and other far-away places where he went on his own and didn't see anyone else. No wonder!
The trip downwind was quite warm and calm, but coming back from Koolewong way it was quite choppy and fresh, but not really cold, seeing that the ambient temperature was about 23°C. It's a lovely place, Brisbane Water, so we all enjoyed our little excursion there. Bob and Harry took lots of excellent photos.
This was followed by a wonderful morning tea, with lots of edible stuff, including Sue's sandwiches, even though she wasn't paddling, thanks Sue. Fruit was very light on, as I didn't have time to get any pineapple, sorry. Try to do better next time. Photos are here.
Danny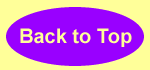 Following is a brief report of our kayak today at Swansea:
An overcast day with very little wind (SW) and pleasant enough 22 C were the conditions we encountered at Swansea. The suggested route was to paddle into the channel up to and under the bridge and then explore Black Ned Bay. 14 of the Toukley Kayaker Group were on the water and completed the course.
The tide was still low when we set out, but once we returned from the bay she flowed with force back up the channel and into the lake. Brian, with the help of Bill A. salvaged a stranded and abandoned small sit-top kayak – this will make some kid happy...
We had a leisurely round trip of just under 10 km. Two, or three, of the more enthusiastic paddlers made their way further into the channel, before returning to a sumptuous morning tea. Bob's photos are here.
Cheers, Knut
Twenty-three kayakers congregated at Sandy Beach, Summerland Point, this morning, in perfect conditions, no sun, no breeze, no inclement temperatures - just nice, as you can see from the photos.
There were a few non-paddlers who stayed behind to look after our stuff, and to get m/t ready. We set off straight across the bay towards Mannering Park about 1200 meters away across the glassy lake. We turned port at the opposite shore and headed down to Chain Valley Bay. This is quite a large body of water, so some of us didn't quite make it to Josh Porter Reserve, but close enough. Left again and follow the shore around into the middle of nowhere. Some paddlers went further into CVB than I did, and out wider into the vast northern reaches of the bay, reaching 11km for the day, while I did slightly less, cutting corners as I went, at 9.9km, more than enough for me. Can't say much else about the paddle except that it was divine, with such a calm surface on the bay, very peaceful.
The Sandy Beach Reserve is very nice too, with our own garbage truck coming to empty the bins in the middle of our morning tea. Harry's photos are here.
Danny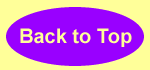 Eighteen kayakers and a couple of non-paddlers lobbed at Restella Street this morning, so keen to go, or so early, that they launched at 8.45 and were out-of-sight by 0900. Conditions were close to perfect, with a slight southerly breeze assisting when possible.
Up towards St Huberts Island, with Fred and Dennis trying to go through the oyster leases. Dennis gave up and rejoined the main fleet, but Fred perservered and came out near the S.H.I. bridge. Eventually we all went under the St Huberts bridge and found ourselves in a channel which had The Rip Bridge in one direction, and Woy Woy in the other. A couple of guys, like Ray, went under the Rip bridge, which was quite an experience for them, exciting at least.
Another group headed across to Woy Woy and paddled up the shore there, while I was way behind, so I just went up the middle, and eventually caught up again at the top of SHI.
I don't know where Debbie went, but she clocked up 10km, and I completed 7.5, which was enough for me. Narrowly avoiding a head-on collision with the Davistown Ferry, we scrambled back to Davistown. We struck some very shallow water, and some rough stuff, from speedboats and the ferry, but it was all part of the fun.
There's not much parking at D'town, so lucky there wasn't too many of us for a change. Doug and Sue were not able to come, due to the death of Doug's father last night, but never-the-less Sue made boxes of sandwiches which she sent with Deb and Keith who were our substitute m/t managers today. So sorry to hear the bad news, Doug. We're thinking of you and the family.
Danny
PS Bob's photos are here.
Twenty-nine kayakers fronted at San Remo, on the banks of Wallarah Creek next to the Charmy Bridge. It was already quite warm, sunny, with a NW breeze blowing at about 10 knots, which changed quickly to a southerly, according to Seabreeze.com.
Today we paddled straight up the creek, under the bridge, and up to the junction with Spring Creek, the confluence if you like, but we stuck to the original creek, going up as far as we could. Not all of us of course, but most. I turned left into another creek on the left, and followed that for about 800 metres. Then I continued up Wallarah, till I met some others coming back down. Some of these guys went up my first little creek, sorry it doesn't have a name, while I paddled straight back for a total distance of 7.3km. Some of the more adventurous paddlers did over ten km, like Harry and Rolf, who didn't get back for ages. Rolf also paddled from home at Buff Point, so he would be the champion paddler for today.
Sue mentioned at m/t that we will be having a catered-for Xmas party on 19 December, so don't go away on holidays then.
A few extra non-paddlers arrived to join in the festivities, so we had a lovely sociable time, like we always do. Thanks for coming. Harry and Bob's photos are here. Cheers
Danny
Perfect conditions met the 22 paddlers arriving at Creek reserve Road, Speers Point - warm, no breeze, a few clouds... With the threat of stronger winds later, we all chose to paddle up the creek, rather than out onto Lake Macquarie and down towards Warners Bay, with its attractive North and South Creeks.
The first few kms of this creek aren't that appealing, having an air of industry about them, but eventually the stunted trees, overhead powerlines and bridges gave way to more natural bushland. Forget about cliffs, huge angophoras and interesting creeks, it's just keep paddling all the way with this creek, as far as you can go, to the viaduct at a dam wall, some 7km from the boat ramp. Everybody kindly waited there until all the participants had arrived, before starting the long trip back.
The only interesting wildlife I saw was a beautiful eastern rosella hanging on the side of a reed on the bank, brilliant in its bright red head and chest. Thanks Ian.
Eventually we all got back safely, and after washing our kayaks and loading them on our cars, we indulged in a wonderful feast, thanks to all the nice food everyone brought. Thanks for coming you guys.Bob's photos are here.
Danny
Only eleven kayakers turned up at Berowra Waters this morning, shame. Nice sunny day, clear skies, not too cold, but a 20-30 knot WNW Near Gale kept the distances down, as it was hard to paddle into that wind. Still, we had a good time, went up some interesting creeks, saw a nice grotto, and dodged the ferry cables across the river...
We were glad to get back to base but, and tuck into some delicious morning tea. Thanks for coming and bringing something nice, everyone. Bob's and Harry's photos are here. I paddled 7.6km upstream and back.
Danny
See Knut's video here.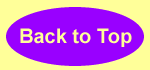 About twenty kayakers fronted at Mackenzie Park, Budgewoi, for today's paddle, in pleasant winter conditions viz cloudy, fine, cool with a 6 knot westerly breeze. This helped make our first leg down to Elizabeth Bay (EB), on Lake Munmorah, easy and unruffled.
I fell in the water on my first attempt to board the kayak, so I was wet and clammy for the trip, then cold when I got back. I don't recommend it. The water surface was a bit choppy, and after reaching EB beach it became a headwind, so quite choppy and harder work making headway back to the west. Some of the paddlers headed down towards Lake Munmorah, the suburb, before swinging back to the west side of the lake for a round trip of 12km. Dean, Ray B and I made a more direct route towards the power station, then back to the channel, for me and Dean, to slightly encroach on Budgewoi Lake for 10 and 10.4km for the day.
There were quite a few non-paddlers at m/t, like Debbie, Sue, Gloria, Carmel and Claire, many bringing culinary delights. Doug announced that the Xmas party would be a catered affair this year, so it will cost more. More info later when we have organised the hall etc. Thanks for coming. Thanks to those who brought nice stuff to eat, and the tea and coffee (you know who you are). Today's photos by Bob and Harry are here.
Danny
A big improvement in the weather today - sunny, warm, no breeze, stupendous! Twenty-eight kayakers made their way to the Yellow Brick Wharf Road, Woy Woy, for today's adventure to Waterfall Bay. Nobody expected anything at the waterfall, as it hasn't rained for weeks, but there was a trickle.
Some people, Ray, did their own thing and paddled off to Koolewong or other places, but most of us went under the famous double bridge and into Parks Bay. Most of the big motor boats and yachts there are stamped with Parks Bay Yacht Club, even though it could fit in the railway carpark. We passed the beautiful little beach where we sometimes swim, but it was too cold today, or at least the water would have been. My GPS said the distance to the waterfall was 4.1km, so I did a big loop coming back, to add more distance - finished up doing 9.4km.
It's such a lovely little bay, with the spectacular Brisbane Water National Park on display, it's so nice paddling here. Anyone who doesn't paddle misses out on a lot of wonderful scenery and a mystical tranquillising effect.
Thanks for coming everyone. Harry's and bob's photos are here. Cheers
Danny
Dora Creek knows when the kayakers are visiting: the reserve is full of kayaks and the street is full of cars and 4WDs with funny racks on the roof. Conditions were almost perfect today, with no apparent breeze, no sun and nice temperatures.
Twenty-seven kayakers arrived and by nine o'clock we were all in the water and paddling upstream towards the M1 Motorway.This is a very nice river, with lovely houses on the banks, then bush with many big trees, some of them in the water, horizontal. Most paddlers are faster than I so they disappeared out of sight, not to be seen again till we got back. Still, a few of us took the slower route and thoroughly enjoyed ourselves.
Keeping an eye on the Strava, I wanted to go more than 5km before we turned around, so my total distance today was 10.6, while the others who paddled right up to the footbridge or the end would have done >12km. On the way back with a tailwind and with the current (neither was perceptible) the river surface was smooth and shiny, with ducks, cormorants and other waterbirds in abundance. A fine morning tea was awaiting us on our return, thanks to Doug for bringing all the stuff, and Sue for making sandwiches, which we ate before gorging ourselves on a huge variety of cake and other comestibles which everyone else brought. Claire made a particularly nice passionfruit sponge.
Thanks for coming everyone. Today's photos are here.
Danny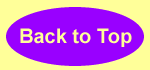 A fine winter's day, clear sky, but a WNW breeze of 20-25 knots. Scheduled venue was Long Jetty, but I thought - that will be awful, they should go to Chittaway or something. And when I got to Long Jetty, Jill was meeting us and said - We're going to Chittaway! Good! So off we went to Sunshine Park, Chittaway Point, and I was surprised to find myself the first one there. Eventually a few more turned up, so we launched and away I went. As I was coming back from the weir I found several new kayakers heading upstream. Eventually there were 12 paddlers.
That little trip made it 7km round trip, so I did a bit more further downstream, to come up with 8.8km - just right for me! Conditions there were much better than on the big Tuggerah Lake, with only a slight breeze pushing us towards the east. Sunny and not too cold, so well worth the effort of coming.
Morning tea was then held at the picnic area, with Doug and Sue bringing all the necessary items, including delicious sandwiches, thanks Sue, and others bringing yummy stuff, like Gloria's lemon tarts, and Brian's nutty cake. I would have brought my highly-sought-after pineapple chunks, but I left them on the kitchen bench, so you can have them next week instead. Thanks to everyone who came, sorry for those who just went home again from Long Jetty, you missed a nice day out.
Danny
PS Still no photographers, just these phone snaps I took for the page here. Here's another one:
A beautiful morning at Tacoma, just down the river from Wyong, this morning, bringing 25 paddlers out, plus a few more for m/t. Sunny, clear and cool, with a WSW breeze of 10 knots making it too dodgy out on the lake, so we all went upstream to the railway bridge at Wyong. We were supposed to park within walking distance of the toilets at the footy ground, but by the time those organising the venue got there, too many people had already parked about 800 metres away, so bad luck - no walk to the toilets.
The breeze was cool and persistent in our little faces as we headed west, but petered out about halfway along, no idea why. It was there again on the way back, giving us added impetus. The trip for me to the bridge was 1 hour, but the return journey was only about 45 minutes. Downhill too I suppose. I always love going around the little island, Charlton Island, with its quaint and quiet channel on the north side.
A very nice morning tea was on offer back at base, thanks to Sue and Doug for their unrelenting effort in this regard, and thanks to everyone who brung stuff, especially Fred who baked a fabulous cheesecake, and whoever made the scones and jam and cream creations. Thanks also to everyone who came and joined in - it's a magic part of my week, kayaking with you guys. Sorry, no photos today as our photographers are away on holiday. I did bang off a couple of shots for this page though, on my phone.
Danny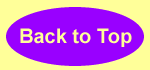 Twenty-two kayakers from down Toukley way came north to enjoy the delights of Sunshine, the village, on Lake Macquarie's western shores this morning. A bit chilly as expected, but soon got over that and enjoyed the paddle south along the lake shore towards Morisset, but not that far. As can be seen from the photograph above, the water was perfect. Further down into Sugar Bay the slight NW breeze (7 knots) became apparent, but it was very pleasant.
Some paddlers went out wide, heading straight for Bardens Bay, further west, but most of us took the time to investigate Sugar Bay and its lovely scenery. Then past the little reef off the Brightwaters point. Then into the larger and more interesting Bardens Bay, named after Able Seaman Willem Barden who discovered it while exploring the New Zealand north island (got lost).
John and I didn't go all the way into that bay, but we shoulda, as it has a nice creek and a little lake, appropriately called Lake Petite, but we missed it. Instead we took our time paddling back together, chatting our little faces off. Very informative. Back at the boat ramp, we all packed up and had a long lazy m/t, graciously organised by Sue Tucker and her faithful husband, Doug. We are all grateful to you two, too.
Gail, Glenn, Bill and Chris, forgot their last names, recently went on a wonderful holiday to The Arctic, near Canada, and I've included their photos and story in the Photo Album, which is here, along with most of Harry's photos from today.
Danny
Even somewhere as ordinary as Canton beach can be inspirational on a morning such as this... Not a cloud anywhere, slight NW breeze, just brilliant. About 28 paddlers fronted for today's paddle, plus quite a few more guests arrived for our barbecue lunch, welcome to you all.
Rolf paddled from home so he would get the prize for the longest distance, maybe 30km. Good on you Rolf!
At 0900 we set off towards Toukley Bridge and Wallarah Bay. I actually paddled under the bridge, then weaved in and out the bridge pylons to draw a pattern on my Strava report. After passing the Wallarah Bay Club we then veered towards Pipeclay Point (PCP) and into the PCP Bay, where we saw Barry on his deck.
Most kayakers then kept on a southerly heading, disappearing in the distance towards Rocky Point. Friede and Di headed back early, and I just went straight out across the mighty lake towards the Wyrrabalong National Park. The breeze became more apparent as we paddled on, creating quite a chop, and giving us a push in the back towards Canton Beach.
We finally all got back and after washing our kayaks and loading them on our cars, we enjoyed a lovely bbq lunch prepared by Doug and Sue, thanks you two, and some other delicious munchies which we all brang. Thanks everyone for coming today. It really was a magical paddle.
Danny
Photos are here.
Report from Sue:
Eighteen paddlers, on a very cold, overcast morning, braved the elements and arrived at Hardy's Bay. The air was cold, the breeze even colder, but undaunted they headed out toward Ettalong, to Half Tide Rocks to Lobster Beach. Had a short break on Lobster Beach and then headed back to Hardy's Bay with the tide. When we got back, the sun was shining, the wind had gone and it was perfect weather for a paddle, pity we were all back and packed up by that stage. Morning tea was our usual mini feast in warm sunshine which was such a contrast to the way the day started. Fred and Colin joined us for morning tea having returned from their overseas sojourn. A great way to spend a winter morning. 8.8km was paddled today.

Report from Lori B:
Quite a good turnout for such a cold, cold morning. The wind was blowing and felt like it was straight off the Snowy Mountains – I don't blame those who stayed to warm the tea and themselves in their cars… Some intrepid souls actually paddled out across the Brisbane Waters to Ettalong, through the swirling waters mid-channel near the surf and over to Lobster Beach (including Harry, Knut, Doug, Viv, and others) where it was sunny and warm at the southern sandy end of the beach. No one managed to get swamped by the Ferry, although one holiday yahoo-er in a speedboat did get mighty close to Brian. (Don't think there was even anything there on Lobster Beach for Brian to pick up!) A leisurely paddle back around Wagstaffe to the launch point, where I noticed others coming back from Hardy's Bay way as well. Another great day which finally warmed up in time for a brilliant morning tea – thanks Sue for braving the cold and keeping us well fed (and thanks Knut too for the savoury muffins with three kinds of condiments – as well as all the others who brought something tasty to the table). Well done, gang!
Photos are here.
A surprisingly warm day today, following the coldest day ever. Twenty-five paddlers came out of the woodwork, and a few non-paddlers fronted for morning tea, including JD and Annie who were convinced a big storm was coming, so by the time they realised their mistake it was too late.
A NW breeze of less than 5 knots rippled the surface, though Seabreeze showed a big blow all day at Newcastle, but it never got down here. Conditions were spectacular, with not a trace of cloud in the sky all morning, as we paddled north up the coast to the first little point, then most of us headed towards Pulbar Island, while a couple, viz Jill and Trevor, followed the shoreline north. The field became quite strung out on the paddle across the broad expanse of lake, about 3.5km,with some heading towards the north side and others favoring the southern edge for a clockwise circuit of the island.
I did both sides but didn't go around the full island (too far for me), just along the eastern edge. It was easier going back, with the full circumnavigators paddling about 11km and me doing only 8.5.
From the island it was quite difficult finding our launch point on the other side, but we eventually found it, pinpointed by a small red car which you could see above everything else from kilometres away.
All safely back, we enjoyed a cup of coffee and some delicious "tucker" whilst engaging in meaningless but comforting banter. Thanks everyone for coming and participating in our incredibly pleasant central coast lifestyle. Bob's photos are here.
Danny
Yes, back to the home of the kangaroos. Even at 8.30am you could see tourists walking the several kms down to the hospital looking for kangaroos. Bless 'em! Conditions for kayaking were superb - no breeze, a bit cloudy, cold to start but soon warming up. Check out the beautiful photos! Twenty-two paddlers found their way to the lake, some after a bit of a tour, including me. Doug, Sue, Jill and Trevor also made it for morning tea.
We pushed off about five past nine and headed down the shore southly, into that little nameless bay, which is also fairly waterless, so we got out of there fast and cruised towards Wyee Point, that big bushy bluff that you can't see through. Once around that we could see Mannering Park with the three chimneys of Vales Point power station poking skyward. I don't think anyone went over there, we all just followed the shore down to the Wyee Point marina and beyond. Some of us with doctor's certificates turned around here and slowly paddled back to base. Actually Laurie and Rolf couldn't get their kayaks through the pipes, but Greg and I had medical reasons. That's my excuse anyway.
So most kayakers made it to the pipes and filtered through to Wyee Creek where, after re-assembling, they continued up the creek a few hundred metres to the entrance to Mannering Bay, and went back through the pipes on the far side of that shallow bay, back into the warm waters of Wyee bay.
Everything was so picturesque with the clouds and smooth water, it was a delight to be in it.
A beautiful m/t was provided by our members, thanks to Doug and Sue for bringing the stuff. Everyone was very satisfied with our morning's work, maybe about 10 km. Such a wonderful social activity, and good for your mussels too. Harry and Bob's photos are here.
Danny
It may well have rained all over the coast at 8.00am, M1 a fog of spray, but at Gosford Sailing Club it was beautiful - no breeze, sunny, 18°C... Fourteen kayakers arrived, ready to make up for the disappointing day last week, even if they did paddle then at Swansea.
As the Broadwater looked so nice we decided to not go up any stupid creeks, but stay out in the sun, so we paddled across the lake to the western front, then followed the shore down to Point Clare railway station, just taking our time and having re-groups on the way. And paddling under all the jetties on the way.
A slight WSW breeze sprang up halfway down, giving the surface an endearing texture. This helped us get back quicker, too, after we eventually turned port and headed out into the middle of the big sea shining water. No dramas, nobody even got wet, just a lovely day out in the lake paddling with each other. Bliss!
When we got back there were some hangers-on, like Brian, who helped people get ashore and assisted lifting their kayaks up to the nearby cars.
A yummy m/t ensued, with interesting savoury snacks. Thanks for bringing that stuff, you mates. We paddled between about 8 and 12km. Last time we were at Point Frederick, we had a 35 knot NW gale, who can forget that! Harry and Bob's photos are here. They sent me 50 photos but I only used the best 16.
Danny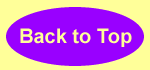 Bleak day on Lake Macquarie, raining on the way up, but until arrival at the northern peninsular we didn't realise the breeze was so strong, and the temperature so cold. Viz Seabreeze says 20 knot southerly at 9.00am, then dropping to about 15, and about 15°C, plus wind-chill to be factored in. Plus threat of rain.
So some girls took one look and went straight home (names available on request), and some blokes didn't paddle, and even went home (I'm writing this at 10.30am), but many hardy souls got their kayaks in the water and went for a paddle, some down the sea channel, and some across to the eastern shore and further up. People like Debbie, Rolf, Bob, Knut, Ray, mates Bob and Keith, Paul A, Brian, Joe and Laurie in his tri-hulled concoction with no rudders, and no steering in the wind. Lori B arrived after the others had started, got her kayak into the water and took off after them, on her own - top marks! All these brave paddlers are a credit to the group and themselves.
Knut and Lori will give us up-to-date reports below. Cheers
Danny
Bob's photos are here.

A brief follow-up report from the hardy souls venturing on the waters at Swansea this morning:
About 10 of us braved the cold wind and headed down Swansea Channel towards the road bridge then under the bridge and right into Black Neds Bay for a look and see. The tide had turned and was coming in. A brief excursion into the channel (about halfway out) before we turned around to head back with the tide, running at approximately 2 ˝ km per hour.
Morning tea was most welcome and warmed us up. The sun had come out, but the wind remained cold.
Cheers, Knut

Lori's Kayak report – 13 June 2017 – Swansea Channel
Late as usual, I arrived as the group was paddling away from the wind, around the Southern Side of the Swansea Point/Lake Head, while several others were packing up to go home. It sure was howling on the West Side of the Swansea Point… Danny, Harry and John had decided it was too cold to head out – but John stuck around to help with the kayaks and also later went around the East Side of the Point to take photos. Meanwhile (after some help from the boys), I finally made it in the water blowing south into the channel – then blown again out to get stuck on the small island's sandbank – near Spectacle island! I think it happened to a few others as well, I learned later. So much for my bright idea to go around it while the wind was at my back.
Around the corner of Lake Head/Coon Island Point, however, it was another world! Peaceful, pretty and calm – even though I had yet to see any other kayakers! There were plenty of fish to be seen swimming in the clear shallow waters near the Coon Island wetlands, and it was protected from that wind. I ambled along the lee side of Swansea Channel, until I saw Rolf returning. He was great with providing critical advice regarding the tide and timings of the racing current directions. I continued kayaking to the bridge but never saw the gang – so headed back happy at least I had gotten into the water today – especially as the tide pushed me back. (And the three jet skiers didn't run me over.) Later I found out the group had gone under the bridge, and then turned up into sedate Black Head's Bay – others even went as far out as the Swansea Heads. Everyone obviously glad they had made the effort as the rain held off.
Back at the launch point, Bob, Joe, Ray, Brian, Keith, Paul, Knut and others returned after a fun outing. Debbie also arrived wet from her paddle, but it didn't stop her from getting the morning tea ready to go – plenty of sandwiches, fresh tangerines and cheese and biscuits - none of Danny's pineapple,however [sorry, I took it home again]! Deb even had a tablecloth laid out as we feasted on the food and views. As I mentioned earlier, a 'bad day kayaking beats a good day working' – for those of us who even remember what a four-letter word like that means…thanks gang! Looking forward to our next adventure -
Lori
A belated report on Blackalls Park 6 June 2017. A good contingent turned up and paddled on a very chilly morning at Blackalls Park. Frank and Shirley walked down the road to say hello... all good. The majority did the still waters of Stoney Creek. The Limbo is a handy skill for the old rail bridge to get to the upper reaches. I heard a few intrepid members climbed over the boulders (which was a rocky road crossing many years ago) to reach the top end of the course. All looked relaxed on the return journey. A smaller contingent did a lake loop course .
A smooth cruise to Toronto via Fennel Bay Bridge around famous Fig Tree Point and through the many boats moored at RMYC and shoreline of Toronto Bay. Toronto looked at its best, reflected in the still water with early morning light. We picked a tailwind from Toronto to Bolton Point and travelled via the shore line of Fennel Bay back under the bridge to join the others.
Another great day on the water followed by nice refreshments. Thanks. Cheers
Paul A
Got some photos. Click here.
On a very chilly morning 26 kayakers came to Sunshine Park for a paddle up Ourimbah Creek. Several paddlers asked me which way we should go, and I said, let's go down to the lake. But when we got into the water, they all headed upstream, so never ask me again. A couple of visitors, viz Stan and Ann Ham.., and Garry Wilson. Welcome Guys.
It became quite warm in the sun, but freezing in the shade, remarkably, so we tried to stay in the sun. When we got to the weir only Friede climbed over it, up the rocky section, as he had the only sit-on kayak. When we got to the weir Bob, who had been banging off hots on his expensive camera all the way upstream, suddenly realised he had forgotten to insert the memory card, so his photography day was over. Still we had Harry, and his photos will be available.
The trip back was faster, being downstream, with many kayakers deciding to make the trip down to the lake. Not me though as I was in a sulk. And tired, having paddled all of 7km. Those reaching the Tuggerah Lake would have paddled about 12km, so well done u. A funny thing happened as I paddled under the old iron railway bridge, two trains crossed each other on the bridge, one being a 4-carriage passenger train, and the other a huge goods train. I could hear a whistling sound then all of a sudden a cacophany of steel - so exciting to be run over by 2 trains.
A lovely morning tea happened, because Trevor and Jill brought the drinks and Sue's sandwiches, and everybody else brung yummy stuff, thanks everyone! Thanks for coming. Harry's photos are here. Bob's will never come.
Danny
About 30 faithful kayakers fronted Lake Macquarie at Sandy Beach, Summerland Point this morning.
The lake was flat as glass and as smooth as the proverbial baby's ... . No wind and beautiful sunshine. Temperature pleasantly warm for this time of year.
We all set off left into the lake and then around Black Neds Point, to follow the shore line and entered and explored Tiembula Creek there – a favourite location/destination, I think.
Onwards into Chain Valley Bay, left again, where some enthusiastic kayakers decided to return via the far side of the lake. All others just executed a U-turn and made their way back to our morning tea location, where the table was laden with the usual excellent goodies, that some good souls bring along.
Some non-paddlers joined us here for a chat and to conclude the morning's outing.
Cheers, Knut
Bob's photos are here.
Looks like it was a beautiful day at work today, up in beautiful Valentine. We may get a report from someone who was there, let's hope so. Harry's and Bob's photos are here.
Danny (Sick leave)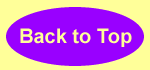 Thirty-one kayakers populated Wyong Lions Park on a beautiful chilly morning. They paddled all over the place, up to the weir at the Old Milk Factory, up Porters Creek, and down the river to Charlton Island.
No more juicy details as I wasn't there with them. I did come later, after getting the Council to open the toilets. Just had m/t then had to rush off. Contrary to what I told everyone, my first appointment with the radiology is now on Thursday. Pacemaker clinic tomorrow.
Owing to a massive raise in website hosting costs we are changing our website address next week to: toukleykayakers.org so make a note.
Photos from Bob and Harry are here.
Danny
Thirty-two brave kayakers fronted Cockle Creek at Speers Point to partake in a most glorious day's kayak adventure. Totally sunny, warm and wind still morning was nature's setting for us. All but 5 (these went up the creek with paddles) had their indicators on, when they turned left, after leaving Cockle Creek and heading towards Warners Bay. Tranquil North Creek (on the north side of Warners Bay) was a charming interlude in our distance grabbing paddle across this part of lovely Lake Macquarie. Then on to and into South Creek, which is...you guessed it....
An all round wonderful morning's activity for both body and soul.
Cheers, Knut
Photos are here.
Nice day for kayaking - ©24°C, 10-15 knots N breeze, cloudy... Twenty-five kayakers and a few non-paddlers, especially at m/t.
Some new people today,viz. Warren, Richard and Kristina, and Di's husband George, who's trying us out before he retires in June. George had a mishap or two on the way back from Elizabeth bay (LB), falling into the water, then having to get back in by a wall of reeds. Finished up walking his kayak back a few hundred metres at the end. Stick with it, George. It can only get easier.
With the breeze up to 15 knots, the water was quite choppy, from the north, so we had the waves coming from the side the whole way - tricky! A headwind over, and a tailwind back, mostly. We soon spread out over a large area, so the early arrivers at LB contnued along the eastern shore line, past the beautiful cliffs, before coming back over the lake. I just went over near the shore, and straight back across, for a total of 8.5km. Generally considered to be a worthwhile and satisfying paddle, and not far to drive. Thanks for coming everyone.
Danny
Harry's photos are here.
We've had a wonderful Easter, weatherwise, and today was even more so. Twenty-nine kayakers found their way to the Don Geddes Catalina Memorial car-park, an immense concrete slab, with boat ramp. Doug turned up early with the makings but couldn't paddle due to injury. We had some newbies today, Peter and Lorraine, from Eleebana, who have been stalking our website for months, and finally worked up the courage to give it a try. They have owned their kayaks for ages. Welcome guys, hope you enjoyed your paddle with us.
We started off by paddling straight across to the other side of the bay (killer-ben, not Killarben), then turning portwards and following the interesting coastline with all its nice houses and boats to Stockyard Creek, so called because there used to be a stockyard somewhere, and it's a creek. Up the creek, bringing back memories of doing this same creek on 8 November last year, so not that long ago. We didn't have any photographers today, so the photos on this page were borrowed from November. Luckily, many of the same people featured. We did launch in a different spot last time, viz Catalina Bay, and paddled around the war memorial to the creek.
A beautiful day for kayaking, thanks for coming, all you nice people, and thanks to Debbie for making the sandwiches, vice Sue.
Danny
Killaben Bay photos are here.
A very pleasant day, despite all the warning signs of rain, 22°C and a slight breeze. Fifteen paddlers made it to Meroo Avenue, and a few others came to watch, including Douglas who also brought our morning tea, Thanks Doug.
With only 15 we didn't get too spread out, with only Andrew going ahead to check on the apaches. We all paddled right up as far as we could go, the log jam, with the water getting very hard to find there. We had fun looking at the scenery, much of which is quite spectacular, beautiful angophora gum trees, ancient sandstone rocks and plenty of sea eagles.
Back again to Meroo Ave and a nice m/t and a good chat with friends. Many of our mates found other good stuff to do, we didn't miss them at all. Bob and Harry's photos are here.
Danny
Well, it poured rain all night, easing off by seven o'clock this morning, but we still had 23 kayakers in the water at 0900, well done! There was a stiffish breeze at 8.30 but it almost disappeared by 11.00 . There was sun, rain, sun, more rain, all morning, but not as much rain as when we were here on 28 February. The boat ramp at Edgewater Park had limited parking, but we all managed.
Rolf paddled from around the corner, and we all took off in a westerly direction (right, Di), towards the Charmy bridge, the opposite direction from 5 weeks ago. Some didn't quite make it that far. I got to the fork of Spring and Wallarah creeks then came back, but most of us went all the way up Wallarah for a long paddle. Good on youse! Conditions, apart from some rain, were very nice on the lake today.
A few more friends made it to m/t, so we had a good party. The grass was waterlogged, but we had our kayaking boots on so it didn't matter. I told a few people recently I had lost my newly purchased swimwear, not to be found anywhere, in my house or my cars, but I found it in my kayak box! Duhhh!
Bob and Harry's photos are here.
Danny
Just on 20 Toukley kayakers enjoyed the waters around Davistown this morning. No wind, no rain- just excellent kayaking conditions with an overcast sky. We went down Lintern Channel past Rileys Island and Pelican Island towards Woy Woy. Some then kayaked as far as the Rip Bridge, others decided to stay on the northern side of St Huberts Island on the way back to base. For Morning Tea we were joined by others of our group to round out the numbers and for a nice chat.
Perfect morning on the water, before the sun broke the cloud cover and heated up the day. Cheers, Knut.
Bob and Harry's photos are here.
With storm clouds and heavy, rain, unsurprisingly, 15 people turned up at Canton Beach. There was much discussion as to whether we will or won't, a quick perusal of Weatherzone and more discussion. The only decision at this stage is to have morning tea and wait and see what develops. After our fist sitting of morning tea the sky cleared and 9 paddlers headed to The Entrance. After about an hour they returned, reloaded their kayaks and had their second sitting of morning tea. They did escape the rain, it held off until they were all back on land. That's what we love about our paddlers, undaunted by thunder, lightning and heavy rain and with the promise of a hot cuppa, they always turn up. Well done guys. Next week we head to Davistown.
Doug
Photos are here.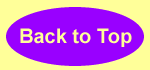 The morning started with mixed emotions as to what the Weather Gods were going to send us. Then, even more mix up when half of the paddlers were at one side of Gwandalan and the other half around the corner – oops! Not sure how that happened, so sorry guys for the confusion. Eventually 26 paddlers were on the water all heading in the same direction. No sooner had we hit the water, when the water hit us, from the sky, yes it rained, several times. We were quite protected from the wind where we were and apart from the rain, it was a very pleasant paddle. Brian arrived back at the launch site only to head back out again to a deserted campsite and return with twice as much rubbish as his first trip! Astounding for all the wrong reasons – what sort grubs leave that amount of rubbish on the bank of the lake?!? Great job Brian, you're a champion. We paddled between 5 & 9kms today depending on which side of Gwandalan you launched from. Graeme & Jen paddled much further, having paddled from and back home, to Murrays Beach. We managed to have morning tea in dry weather and just as we packed up and everyone was starting to leave, the sky opened again – great timing.
Sue
Photos are here.
Yes Danny ...
A great paddle today on peaceful waters in moody conditions. Doug guiding us along the shore (despite a sore shoulder) and pointing the best passage around the odd rocky area. Going under the the bridges at Budgewoi and around the island "with the short-cut group" was my treat.
Thanks to our photographer at large Bob doing a great job with his moving subjects.. getting a good angle... keeping things level... a bit of rain then a bit of sun... some poor light... then paddle.
Not just paddling... some are looking at fish, Friede is giving weather reports and appreciation of grand approaching clouds, others talking to "strangers on the shore" who would like to join us... some setting up morning tea... thanks Sue.
I look forward to reading Danny's report each week and to see Harry and Bob's creative photos after each paddle whether I am there or not. The photos of previous paddle events over time I find a great reference.
Thanks all for a relaxed fun morning.
Regards Paul

A lovely day kayaking, sorry all you guys didn't come too. Rainy all morning up till 9.00 o'clock, then - clear! Warm, humid and sunny. Then more rain, then more sun, rain, sun...
Only very light rain, so quite pleasant in one's paddling gear. We headed down to Budgewoi, most of us following the shore, others cutting straight across between the points. You can't go out too wide in this lake, as the water gets very shallow.
Most of us got to the bridge, even the footbridge, or within sight of them, like me. My Strava says I paddled 7.8km but it stopped talking to the satellite and took me straight back over Buff Point. A lovely paddle, just 15 of us, but an élite fleet. Plenty of room at the m/t shelter, with 4 tables to spread out on. You would have loved it! So, lesson - come, and decide at 0900 whether to paddle. Bob's photos are here.
Danny
About 30 of us braved the calm, warm, windstill and sunny waters of Dora Creek (such a hard life). We headed out into Lake Macquarie and across to Shingle Splitters Point. Some went into the bay just to the left of the creek's mouth. A round trip of just under 10 km.
Knut
Bob and Harry's photos are here.
Busy day at the Gorokan Fish Co-op! Forty-six kayakers, ten large electricity trucks, fishermen, passers-by... Still we all fitted in, and the trucks were mostly gone by the time we got back. Quite warm (26°C), cloudy with a dash, and a stiff SE breeze of 15 knots, so plenty of chop, as seen in the photos.
People asked me which way we were going, and I said Pipeclay Point (PCP), somebody said - that's in Narrabeen Lake! Anyway Doug said Peel Street, which to the non-cyclists wouldn't have meant anything, but off we went down past The Beachcomber, except for Garry and Brian, who paddled under the bridge in the direction of PCP as I suggested. Sorry, guys!
The further we went the stronger the wind got, so by the time we turned around down near the Toukley Golf Club, the lake surface was v choppy. Anyway, we all made it back OK, not many kms but a good taste of the outdoors and fresh air. Well done youse!
At m/t Sandra Brown got a commendation for surviving into her seventh decade, and a nice photo portrait to hang on the sitting room wall. Welcome back to all the lost kayakers, some of whom have had medical adventures, but are now paddling, well done! Bob and Harry's beautiful photos are here.
Danny
A cloudy, rainy, warm and muggy morning at the rest area by the M1 at Mooney this morning, just 22 kayakers.The whole parking area was dominated by a huge crane lifting barges off giant trucks and into the water, where we usually launch. While providing entertainment, the crane project made us choose a much worse rocky muddy inlet over a rocky wall.
We don't let these things stop us, so we launched there (see the photos) and split into two groups - those who did, and those who didn't (want to go up Mooney Mooney). The non-goers chose instead to go up the Hawkesbury to the wreck of the Parramatta. They took Harry as their photographer, and the Mooney Crew had Bob to record our journey.
I can't say anything about the north-goers (Parramatta), as I went with the southern team, under the road bridges, turn left and up the Mooney Mooney Creek. There is an island just there called Spectacle Island, which you can paddle around if you have a spare ten minutes. With plenty of water under our keels, we paddled upstream, admiring the crazy houses perched on the tops of cliffs, and the various means they had of navigating the gap between the houses and the creek fifty metres below them. Ladders, pathways, elevators...
We kept paddling, after the civilisation ended we admired the beautiful State forest and the sandstone etchings. I thought we were still beside the island, and were contemplating going right around, so I was keen to do it. The others stopped and went back, and I thought, what are they doing! and kept going. Mile after mile till I finally realised this must be the Creek, and I was all alone. It was 11.20 and I still had all the way back, into a headwind, to go. The tide had gone out in the meantime and there was mud everywhere in the creek. I got back at 20 past noon, most people had gone home, sick of waiting or couldn't care less, but John D was waiting for me and helped me drag my kayak over the rocks and back to base. They had saved a little bit of food for me, but best of all was a hot cup of coffee, thanks guys!
A memorable day of kayaking at the Hawkesbury!
Danny
Harry's and Bob's photos are here.
A good turn-up, despite the hot weather, 29 kayakers, plus a few more for morning tea. NW breeze 15-29 knots, if you copped it in the shelter of the river valley. Seabreeze graphs are no longer available, due to re-formatting of their website, can't copy them.
Dead on 0900 we set off to the west, forgoing the delights of the lake on such a windy day. Some people paddled as far as the bridge, some apparently went to the weir, good for them (17km), and some just went to Charlton Island, 2km shy of the bridge, like me and Doug. Sensible on such a hot day, don't you think?
It was very nice paddling back, with a tail-wind, at times (the river is very winding along here), and eventually we all got back, where we enjoyed a nourishing and delicious m/t, with many yummy treats, like Claire's profiterôles. Photos by Harry and Bob are here.
This was the temperature at home (the inside one is with the air-con on) a bit later.
Danny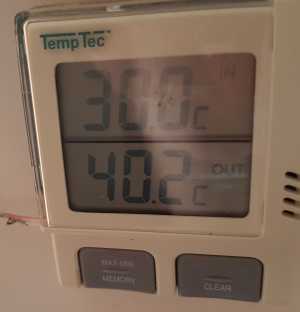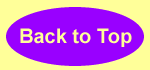 Belated report, very hot day, only 13 contenders made their way north to Throsby Creek. Then the wind came up, so I'm glad I stayed in bed. No photos.
Danny
A new venue for us today, the Saltwater Creek Reserve Boat Ramp at Long Jetty, on the cusp of Killarney Vale. All facilities, including a bike path right through the middle, lucky there weren't many cyclists passing, and plenty of parking, well picked Doug! Forty-two (42) kayakers signed on (I wrote their names in my attendance book), more than we've had for a long time, well done youse!
Just a concrete boat ramp, with lots of boaties competing for the space, and some mud at the edges. Horrible muddy bottom smelling like sewage, but clear when we got back. With a NE breeze starting at 5 knots and rising to 10 by the time we came back, all it did was refresh us, in the 32°C heat.
Many paddlers headed straight to Berkeley Vale, Frank and Debbie even went up to Ourimbah Creek, but a select group navigated up Tumbi Creek, a kilometer of pleasant winding waterway with plenty to see and people to talk to. In the past with higher water levels and sit-on kayaks, we have passed under the Wyong Road bridge, but not this time, with those conditions not present. When we came out we headed straight back to Salzwasser, but we couldn't see it. Just had to keep paddling in the general direction till we recognised something. The other crew were heading back at the same time so we all met at the boat ramp. A visitor (second time) Allan, couldn't get out of his kayak or stand up in the mud so that provided some entertainment for the spectators.
A few more hangers-on came to m/t, luckily we had 2 big tables to spread out on, so we dined in style. Bob took some photos and they are here. Thanks everyone for coming - we looked like a big professional kayaking group, instead of a bunch of unorganised pensioners (apologies to those still working).
Danny
Very warm this morning, otherwise perfect for kayaking (see Seabreeze Graph below). About 27 paddlers fronted at Cams Wharf, so keen to get started we were in the water by 8.45am. A new guy, Allan Carpntr, came with Nikki, but his kayak was very tippy, and chucked him out straight away, then he gave up.
We paddled north towards Swansea, and, amazingly, that's where most of us finished up! Not me, I realised we had to paddle back again, so I turned back near the caravan park while the others kept going right to the channel, good on you guys, clocking up about 14km.
It was so warm we all had a little dip in the lake before we beached near the boat-ramp at Cammy. A very pleasant thing to do, and that's why we're all here! Doug had all the paraphernalia for m/t, and everyone else brought stuff to eat, so we ate and chatted till we dropped from exhaustion. Thanks everyone for coming, especially Kee, who came late and then kept out of everyone's way, which is the decent thing to do. Photos from our two photographers are here. More photos and stuff on our FaceBook page here.
Danny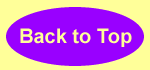 See Knut's report on FaceBook here.
Our plan of picking this day as one where we wouldn't get many paddlers didn't work, as 25 kayakers turned up, albeit one without a kayak (Jan). The plan for getting everyone to park in the top carpark also didn't work as I was the only one to park there, fully 40 metres away. Still, nobody objected to 25 grumpy old people parking their cars everywhere. A lovely sunny day, warm and perfect.
The tail-enders pushed off at 0900, with the front-runners gone long before the whistle. Rolf arrived sometime later, but he had the sense to work out which way we went. The first hurdle wasn't really a barrier, but some coy kayakers wanted to finish their paddle then. We pushed on to a better obstacle, a couple of big logs right over the river, where we de-boated and carried our craft across the sand to the next stretch of beautiful river water.
Further up, after nearly an hour on the water, another big logjam presented itself. By the time I got there several intrepid paddlers had already gone over - Doug, Debbie... The rest of us headed back at that stage, as we heard our mummy calling us for morning tea.
A nice paddle in our favorite wild waterway, from a picturesque venue. Thanks everyone for coming, it's such a good paddle there. Doug and I and the original kayakers have been paddling there for eight years. Knut has some nice photos, and they are here.
Danny
Twenty-four kayakers agreed today was a perfect paddling day - sunny, a slight breeze, warm... Chris Fairman also attended, but after checking all our safety equipment, he went off to work.
We didn't go to the YSR camp nearby, mostly we headed straight out towards Pulbar Island, some missed it by miles, others went around it, I went around the NW corner, then back. There was a bit of a chop built up from the NW, which made a good resistance to brace ourselves against, and a tailwind to bring us back. Well done to those who went right around, 13.5km, and less for the rest of us, but still a good paddle.
Joe was involved in an accident at the entrance to the carpark - he was making his right-turn, as you must, when some inattentive drivers crashed into each other, wrecking some nice cars. Joe was somewhat shocked by this, especially when the poor woman crashee blamed him for the accident. Put him right off his day out paddling!
I forgot to check whether Keith Vallard came back from his late circumnavigation of the island, hope so. Left my record book at the morning tea, sorry Doug. New lady Jan had a nice day on the water, welcome to our little group! Our usual photographers weren't present, but Knut has some nice photos on our FB page here.
Danny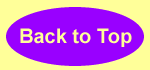 For a non-club of unrelated friends, we are so organised! A beautiful sunny day on the creek, with a paddle up to the old bridge/weir.
The previous party had left by 10.30, so we started lunch earlier than expected. Sue had organised a beautiful lunch, with cold meat and salads, followed by trifle and pavlova. With fruity punch to drink - delicious! Fifty-two people attended, including partrners not usually seen so welcome to everyone, so lovely to see all your happy faces. Everybody got a lucky door prize, no tears at this party!
We are so lucky to have Sue and Doug looking after us, thank you so much S&D! Hoping to see some photos from Bob later. Got some from John Stone so far. Photos by Bob and John are here.
Danny
A nice quiet morning, cloudy, no breeze, tide out and 17 kayakers present. We paddled around the sailing club jetty to have a look at the new inflatable water-park (I wonder what pressure they have in them), then across The Broad Water, past Iguana Joe's, now called something else, under the bridge and into the wonderful world of shallow water, sand-bars and mangroves. My shoulders were hurting, so I turned around past the pipes, while the others kept going for miles. I went back to Brissy Water and paddled down towards Tascott.
Eventually we all got back to our launch venue and the rest is history.
Bob's photos are here. The photos from the last four weeks will arrive in due course. Thanks for your patients.
Danny
Warm start this morning with temperatures rising quickly to 35°C, but cooling with a change later at noon. See the Seabreeze® graph below for the breeze. About 25 kayakers, and a few supporters later. Ian had a quiet day as he forgot to bring his paddle. Unfortunately a couple of us saw the venue as Styles Point, which it was before I changed it about an hour later, but by then it was too late. So Nikki and Wayne had to paddle down to find us after they launched.
We launched in Catalina Bay and paddled north around the War Memorial and Styles Point into Killaben Bay, sticking to the shore till we found Stockyard Creek which went for miles upstream before we got sick of it. The water was quite choppy in the stiff breeze (not in the creek), which gave us a tailwind to come back by. About 10km apparently, except for Debbie and Frank who criss-crossed the whole lake to add extra distance.
We finished off as usual with a lovely morning tea, thanks everyone for coming. Bob's and Harry's photos are here.
While we're away in NZ you will need to go to our FaceBook page to see reports and photos. If you haven't joined FB yet, now is the time to do it. It's easy! Then you can click on the link above to see the latest news of our Kayaking Klub.
Danny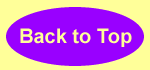 All the missing photos from October are now available. Click Photo Albums here.
Lori's Report - Some of the punters, oops I mean kayakers, must have had a better offer today, as it seemed a smaller rollout then other days on the water. Or maybe just everyone was already paddling by 8.50 am when I arrived! However, we missed Danny as he was getting his car serviced. I did later count over 25 people though at our scrumptious morning tea. [Doug said there were 27 kayakers]
Although it seemed windy, the kayakers paddled out Ourimbah Creek towards the lake, where it turned out a beautiful morning indeed. Calm conditions with glassy waters as a few ventured towards the middle of the lake, while others hugged Chittaway Point heading north. The most ambitious kayakers made it all the way to the ruins of the old Tuggerah wharf, about 10-11 kilometres kayaking.
Clear waters, black swans flapping with their feet running across the waters before they were actually airborne, and cormorants doing a yoga balancing act checking us out as we paddled underneath- what more can we ask for other than a winning horse. Either way, I think we definitely backed a winner heading out to Sunshine Park at Chittaway Bay today!
We didn't have Clair to organise a sweep, but kayakers were seen in all manner of Melbourne Cup hats and even a neon tie at morning tea. A framed picture was given to Alan for his special birthday, and a great spread once again organised by Sue - thanks again to Ms Tucker for all her superb efforts in feeding and hydrating us! Hope the NZ bikers miss us and have a safe trip, while we continue to enjoy the scenic central coast of NSW while they are away.
Lori B
PS Photos are here.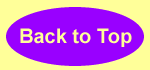 Well, look at this! I'm back!
Meanwhile, in sunny Sunshine L/M, 25 kayakers fronted for a tough day on the water. Doug and a few others were up at the Nepean River, Penrith, but I had the coffee stuff, so we were laughing!
We (I) decided we'd go north for a change, but it doesn't matter which way you go, north, south or east, it's still heavenly, weather permitting. So, up past the little villages and bays, in excellent paddling conditions, till we finally came to the top of the peninsular, which I recognised as Shingle Splitters Point, a little paradise.
Some more energetic kayakers kept going to the opposite shore, towards Dora Creek I think, for extra (nautical) mileage. After a suitable rest (we all disembarked) we climbed aboard again and headed back to Sunshine Reserve boat ramp, cutting all the bays out and just touching the headlands. Got back in dribs and drabs after a paddle of 11 to 16km. There was a slight NE breeze, which helped us coming back, and stirred up the surface.
After a morning tea as good as ever, we packed up and tried to find our way back out of there. Thanks for coming along you guys, and girls, a perfect paddling morning!
Danny
For those of you who thought we had become a "Secret Society", no, it's just that Danny's computer wasn't playing the game, so we have been off the air for a while. Now, Tuesday started out a perfect morning, warm without a cloud in the sky, perfect, until we arrived at Summerland Point that is. The wind was blowing straight across the lake and it was cold. Undaunted, some/most of us decided it was worth the effort, so we headed south and once around the bend, there was no wind and just about everyone was taking off their jackets.
Without the wind it was really quite hot. Once we entered the creek there was no wind at all, very pleasant in deed. Coming back it was choppy and windy, as expected and those of us that had stayed dry, got wet trying to get out of our boats, as the wind was even stronger and the waves decided to break on the side of the kayaks – nice! Could have done without that. We had lots of visitors for morning tea, from Canada and their Central Coast hosts. Welcome, we hope you enjoyed your morning on the banks of beautiful Lake Macquarie. I believe some of our visitors, the ones that didn't paddle, actually had photos taken sitting in the kayaks, on the shore. There was a "cast of thousands" today. We had 32, plus the visitors, so we would have been up around the 50 in total, consequently morning tea was huge.
Next week's paddle is at Sunshine – the suburb, not the park.
FOUND:- Someone left their trolley at Summerland Point on Tuesday. Claire noticed it and has taken it to her place. She isn't paddling next week to bring it, so if it is yours, you can ring Claire on 0429 947 685 to make arrangements to pick it up, or not, as she said it is a very nice trolley and she could give it a good home. Sue
Cool and cloudy day with a stiff NW breeze, about 30 kayakers and supporters attended Brick Wharf Road, Woy Woy. I forgot to take the roll or count everyone, been a bit distracted lately.
The breeze was worst in Woy Woy Channel, but surprisingly quieter in Woy Woy Bay, as this is more protected from the NW direction. We paddled under the triple bridge into Parks Bay, home of the famous Parks Bay Yacht Club (a rundown shed with a big sign on it).
Then into Woy Woy Bay and up into Waterfall Bay, with plenty of water to paddle in, it being high tide at that time. The water had dropped 30 or 40cm by the time we got back. Not much water coming down the falls, but at least you could see it and hear it. After a short rest next to the falls, most of us paddled around the opposite headland into the other arm of Woy Woy Bay, and up the the charming little creek for some skirmishing.
Then it was full steam home with a good tailwind. After washing and packing up our kayaks we relaxed and chatted around the campfire while we shared some billy tea. Another excellent morning on the water, thanks everyone who could make it. Harry's photos are here.
Danny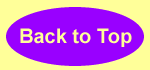 The morning had all our hopes high, sunny and warm, that is until we arrived at Swansea and there was a very cold breeze coming straight across the bay to where we were gathered, which took us all by surprise.
Twenty-four paddlers today, including Ray's grandkids visiting from Qld, Jade and Diesel. Welcome kids. We all then donned our wind jackets and hit the water. With a little tuition for Jade and Diesel, we headed off in the incoming tide, which meant a little more work than usual. Once on the water, it wasn't very long before all the jackets were removed and the water was surprisingly flat, so all good all round.
We paddled from Coon Island Point across the channel, around Swan Bay past Marks Point to Village Bay and Cave Point. We then paddled on to Cold Tea Creek where we turned to return across the bay on the outside of Pelican and Spectacle Islands, where some paddlers found the sandbars an inconvenience.
Swansea is the most beautiful clean waterway to show visitors from Qld. Morning tea was well appreciated after crossing the bay against the tide. By morning tea, the wind had gone, the sun had stayed and it was very pleasant dining on the shore of Lake Macquarie. 9.5km paddled today. Click here for Bob's photos.
Next week – Woy Woy Lions Park, Brickwharf Road Woy Woy.
Doug
It was that time of year again and Toukley Kayakers were well represented this year with 5 paddlers taking part. It was a picture perfect day, not too hot, not too cold with lots of sunshine and a slight breeze. We set up "camp" again among the "big boys", where we feel every part of the event.
This year we had Mark and Fred in their double for the 27kms; Rolf, Ray K; and Bob C in singles in the 12km. The land crew/support team consisted of Colin, Keith A, Wendell, Doug and Sue.
Mark and Fred finished in 3hrs 12 min placing 4th
Rolf finished in 1hr 28min placing 5th
Ray K finished in 1hr 37min placing 9th
Bob C finished in 1hr 43min placing 10th
Andrew Kucyper (paddling for Brisbane Water) was also in the 27km finishing in 3hrs 08min placing 13th and John Wood (paddling for Central Coast) in the 12km finishing in 1hr 30 min placing 6th.
What a fantastic effort all of you. You all did Toukley Kayakers proud. You never know, next year we might be able to entice a few more paddlers to take part. A great day out with good results.
"Oarsome!"
A beautiful spring morning, but just the 20 kayakers today. Another gaggle of non-paddlers also attended, to say high, or have a cuppa. Cloudy, 20°C and a slight southerly breeze (see Seabreeze© graph below), but all the water flowing out to sea, at one knot.
The channel in which we launch was flowing towards the lagoon, so that's where we headed. Under the bridge, but at that stage we started to split up, and never got back together, till morning tea. A few of us paddled right down to the ocean, as it looked quite benign, going right to the sandbar. Keith Valour pushed on into the big waves, but eventually came unstuck and capsized. I don't know how he managed to get ashore and empty his kayak, but he did.
We all, in a long drawn-out line, paddled back under the bridge, near the caravan park, and up the channel on the east side (right-hand side, Di) all the way up past all the little islands and eventually we turned left and out into the middle of the lake. There were issues with not enough depth, as there is everywhere on this lake now, with Ralph getting stuck by not keeping to starboard, necessitating a walk in the mud.
By this time there were kayaks everywhere, all heading across to Pelican Island, with some cutting the corner and paddling east back along the north side (sorry, Di) of the muddy little deposit, and most of us completing the loop around Pello and continuing towards Long Jetty. More kayaks appeared out of the gloom of my eyesight from Tumbi way, but we all finally got into the channel to Picnic Point (PP) and cruised along there till we got back to our start point, with between 7 and 11 kms accounted for. Except Keith, who didn't get the memo, and came straight across to PP from Pello, in the shallow and pelican-infested sandbars, but he found a hole in the barrier and made it back, to our relief.
By this time the breeze had dropped (see the turbulence between 10.00 and 11.30am on the graph?) and we enjoyed our m/t in the park with all our mates. Thanks for coming those boys and girls! Bob's photos are here.
Danny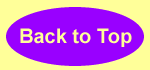 Perfect conditions today at Patonga Creek, everything good! Twenty-five paddlers made the long trip south to this secluded wonderland, well worth the trip.
With the tide flowing in we headed upstream, past all the beautiful nature stuff, past the pesky oyster leases, with their hidden hazards, the sand-bars (I saw at least one kayakers walking his boat in the middle of the stream), till we got to the top. There we found the tide was not big enough nor early enough for us to safely navigate all the way to whatever is there. Rolf made a brave attempt, wading through knee-deep mud in his quest to go the furthest.
The highlight of the morning was seeing Harry chasing a sea eagle down the creek, then back up, to get a shot of it eating the big fish he was carrying. Should be in the photos today. Paddle all the way back (we need a creek where you don't have to backtrack to get back to were you started, like a circular creek).
Back at the start, most of us continued on to the bar to try our luck, looking for some excitement. We paddled over the bar into Broken Bay, with all that ocean and waves, but it wasn't challenging really, still good fun! Morning tea was held in Meroo Street, so, handy to our cars, not around at the beach fortifications. A wonderful day on the water, thanks everyone for coming, and bringing nice offerings for morning tea. Bob and Harry's photos are here.
Danny
Stunning weather conditions this morning - 18°C, no breeze, sunny, glassy water on the lakes... Twenty-eight kayakers fronted up, including 3 newbies, viz Milan and Nancy, and Kate. Welcome y'all, especially if you brought freshly-baked banana cake.
As per the plan, we paddled out under the Toukley Bridge and into Wallarah Bay, past Stan's house (not home) and the eponymous club, across said bay to Pipeclay Point. I noticed that there is a lot of very interesting rocks on that point, all different colours, possibly giving the name pipeclay. Around the point, being careful to avoid getting hung up on the very shallow rocky ground there, past Barry's place (he came out to wave at us) and past Craigie Park. It looked quite spectacular with all the kayaks and the pristine water. Hope someone got a photo of it.
It's a bit hard identifying all the rocky outcrops along that shore. We were heading to Rocky Point, but not sure if all of us got that far. Anyway, when we had had enough paddling south we headed back towards the middle of the beautiful Tuggerah Lake and set our sights on the bridge. It's a big difference paddling along in and out of the interesting bays and coves, where you don't notice the distance, and being in the middle of the lake with the bridge so far away you can't even see it. It seemed to take ages to paddle back, but it was divine anyway, given the perfect conditions.
Thanks everyone for bringing such nice stuff for m/t, some of you have gone to a lot of trouble. Well done!
Danny
PS Bob and Harry's photos are here.
As you can see from the photo, a lovely sunny morning, about 14°C, with a slight breeze from somewhere (see Seabreeze® graph). Twenty-five kayakers eventually turned up at MacKenzie Park, Budgewoi, including the late contingent, with a plan to paddle on Budgewoi Lake, after travelling down the canal and under the road bridge.
The water was choppier than expected, with a stiff in-face aspect to it. Most of us paddled towards the hot water outlet at San Remo, and a couple went their own way. Fried headed across to Charmhaven and returned with an umbrella as a spinnaker. I followed Fried across the lake, but never got close enough to see who it was, or that it was even a kayaker. I then turned around and headed back to Budgewoi, while Fried sailed back across the lake.
Mark Os and Fred started at The North Entrance, with a round trip of 27km, arriving back at Mac Park in Mark's tiny car in time for some sausage sangers and chicken kebabs. Those of us who paddled to San Remo did about 11km. Once we got back we wondered what happened to the coldness, but we still had our jackets on in the shade of the barbecue.
A very pleasant day out in the open air with some good exercise and mateship thrown in. Thanks for coming!
Danny
PS Bob and Harry's photos are here.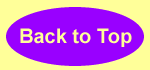 Another glorious winter's morning, warming to an amazing 22°C. Twenty-nine kayakers took to the water, and another half a dozen visitors came to m/t.
Once we left Frying Pan Bay we split up somewhat, with a few heading over to Fishery Point, Sunshine, then up to Casuarina Point, after having a quiet cruise through Hampsons Bay, before joining the others on the point. Another contingent headed straight up the east side by the Wolstoncroft peninsula to the point, and five of them paddled right around Pulbar Island, like Andrew and Rolf. Those who went around the island did 14km, while the Wolly Point subscribers did ten and the Sunshine visitors paddled about eleven kilometres. So well done all of us.
Conditions were sublime with glassy surface and no breeze, such a pleasure to be out on the beautiful lake today. We eventually cruised back to Summers and enjoyed a lovely m/t with all our buddies. Lovely to see Sabina with her Mum Helga, Jill, Debbie, John Stone and Col for starters, plus all the kayakers. What a wonderful non-club!
Danny
Bob's photos are here.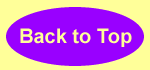 A 4-man kayak is for sale on our Club notices page here. Also Knut's recipe of last Tuesday's delight is here.
An absolutely beautiful winter's morning saw 22 kayakers find their way to Eucalyptus Drive, Morisset, on the foreshore to the fabulous Lake Macquarie.
Bob and Harry were both there so there should be some great photos later. A new guy, Tom, is welcomed to our group. We paddled out onto the glass-surfaced lake towards Wyee Point and kept generally to the western shore. For those who don't know their cardinal points I'm sorry. I followed a flotilla into a little bay on the right, but it was very shallow, and we nearly got stuck in the mud. Paddling out of there we went around Wyee Point Point and down the very pleasant coast.
Eventually some of us found a little creek, Cobra Creek, just before the retirement villages. It looks hopeless, but you could get into it and travel about 400 meters towards Government Road bridge, which was as far as we could go. Next problem was turning my long kayak around in the little creek, but eventually I managed to find a spot that was ten centimetres wider than the length of my Prijon. There were a few little obstacles to make the creek interesting, but nothing too hard.
Finally we had had enough and headed back to base where Sue had set up a very pleasant table on which we placed all our offerings. Nice sangers, Sue, and thanks to you and Dougal for the hot water and makings. We are very lucky to have you in our group. Thanks everyone for coming and sharing such a gorgeous day on the water.
Danny
PS Harry and Bob's photos are here.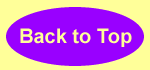 A perfect start to this morning's paddle - no wind, no rain, not too cool... Sevnteen kayakers fronted for today's outing in the limpid waters of Cockle Creek, and Cockle Bay, into which the creek flows.
We all headed up the creek, but I soon tired of featureless views and returned to the bay, where I found Bede, happily pottering around the Five Islands on his little Hobie. From there I paddled down the Booragul shore to Marmong Point, then back across the bay to Speers Point Park, where we started. I got back about 10.20am, and had to wait another hour before the main flotilla returned from their adventures up to the weir, a round trip of over 14km. They were a tired-out group of pensioners that's for sure.
By then the wind had picked up somewhat and turned cold, about 17°C, so we had to dress up for morning tea. See the Seabreeze® graph below for the proof. No photographers were present today, so no pictures, except for the one above found in the archives from last year. Pretty close to spot-on.
Thanks for coming, and bringing your nice food, including Sue's famous samwidges.
Danny
Click here for details.
See Rob n Robyn's ad on the Club Notices page. Click here.
A chilly but fine morning, normal for this time of year, with a steady 20 knot NWesterly breeze. About 23 kayakers fronted, as well as a few non-paddlers for morning tea, thanks for the ham and cheese toasties Judy.
It was a very pleasant and easy paddle down to the pipes under Rutleys Road, with the strong tail wind. Not looking forward to the trip back! Under the pipes without any problems, and plough on up Wyee Creek to the Enchanted Forest, where we had a rest, and Carol took some photos with her phone. Hope they come out alright. A few kayakers headed further up the creek, but most of us headed back towards Rutleys Rd, thinking of the struggle ahead of us going across Wyee Bay against the wind. The kickers-on soon re-joined us for the paddle across Mannering Bay to the other pipes at Mannering Inlet. These are good pipes, if you pick the right ones, up the right-hand end, big fat pipes in which I can sit up straight in my kayak and still not hit my head on the top.
Into Wyee Bay again for the paddle up to Vales Point, but it was not as bad as we had feared, a bit choppy, but quite manageable. The Seabreeze© Graph below suggests a stiffer wind than we got, but I reckon it was about 12 knots, with white caps just forming.
We all got back OK and after packing up our stuff we enjoyed a lovely morning tea, with lots of delicious tucker and hot drinks.
Thanks for coming with us you fellas, lovely to see you again. Cheers
Danny
Lovely little paddle today, so much more relaxing than last week's drama. About 25 paddlers, and a few visitors for m/t, conditions cloudy, warm, no breeze...
Head upstream to the fork, left up Wallarah Creek and keep on going as far as we can. Pretty soon come to a huge obstacle, a tree down completely covering the creek. Not being easily deterred we smashed our way through the sticks and twigs and continued to the next obstacle, a low log. Under that one and onwards, overcoming all till we hit a big log low on the water, too low, too high and too wide, so we turned around there and paddled back to San Remo for an 8km trip. A few of us didn't go all the way, but we all had a good time, eh!
Nikki didn't quite get under the low log on the way back, and got chucked in for her trouble (not by us but by the log). Nice pic of her all wet in the album.
Lovely to catch up with everyone, some of whom have been AWOL for a while. Thanks for coming. Thanks Sue and Doug for organising the hot drinks, and those who brung stuff to eat.
Danny
PS Harry's photos are here.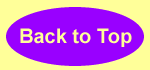 What an amazing morning! Temperature at 0630 was 17°, so it seemed like a perfect day. I didn't even take a jacket to the Gosford venue. Wind a pleasant 10 knots NW. The forecast big wind not due till after noon, so off we went down to Point Frederick and into Caroline Bay and Erina Creek. Twenty kayakers were present, namely me, Doug, Bede, Knut, new girl Leanne, Ray, Bob C, Keith A, Ian Moonie, Brian, Nikki, Carol, Judy and Andy, Barry Sql, Andrew, Alan and Sandra, Joe X and Keith V.
So down to Erina Creek, which I went only partly up then turned around knowing there was a slight headwind to come back into, Bede and Leanne in their little sit-ons just went into Caroline Bay (around the corner from Pt Fred), while a few went right up the creek. Only problem was, the forecast wind arrived about 3 hours early, around 10 o'clock blowing at 25 to 35 knots NW. See Seabreeze© graph below, good for Gosford too. I could barely make way across Caroline Bay, Bob headed across the wind, bad move, as he doesn't have a rudder. If you didn't have a rudder today you were in trouble.
Bede and Leanne made it back to Pt Fred, but Bede fell off his kayak before reaching the shore, leaving the new girl to stand alone on the rocky shore while Bede, hanging onto his little kayak, drifted ahead of the howling wind right across towards Rocky Point/Green Point. Joe also fell out of his craft, and Bob fell in while trying to rescue Joe, but amazingly swam his boat back to the point where he collapsed, but didn't require any treatment. Carol called the police and they sent a car and an ambulance, and the marine rescue boat.
Joe was found clinging to the front of Knut's kayak, like a bow ornament, till he too collapsed on the rugged shore, freezing cold, then stripped to his togs, shivering and groaning. The police came, and the nice police lady gave Joe her jacket, and a couple of guys, whom I took to be rescue personnel, but were in fact NBN technicians who happened to be nearby, also gave Joe a jacket. The Marine Rescue boat found Bede and his kayak, and Joe's kayak, and brought them all back to the sailing club. The ambulance took Bede and Joe to the hospital, where they still are as I write this. Bede is well, but Joe has a crook gut and is getting X-rays.
Leanne walked back to the sailing club and got her car, and Sue Tucker took her car and trailer down to the point to bring back all the kayaks and paddlers. A few of us tuff guys paddled back into the 35 knot wind, with very choppy waves, to the start. I could hardly make any headway at times, it was very hard, but my pacemaker kept me going.
A few friends, including Mark O on his new motorbike, turned up to give us support. Thanks to everyone who helped in this traumatic time. The best laid plans of mice and men, eh!
Danny
PS, Keith Vallard took some photos for us, and they are here.
It rained during the night and looked pretty bleak at 0800, but as per our rules, 12 of us turned up at Sunshine Park, Chittaway Point, with our kayaks. After a stern lecture we got them off our cars and into the water. Nikki already had hers in the creek, no stopping her!
A fine rain fell on us for a while, but soon cleared into a beautiful sunny day. No breeze was detected in the creek valley. We had Ray's two grandsons with us, in Doug's double sit-on, and they had a ball. Bare feet on the concrete - no worries! See the photos.
We all headed off upstream, but a couple didn't go over the weir and paddled down to the lake, which they said was beautiful. The rain had stopped completely by the time we reached the weir. Everybody found a way over the weir, either over the rocks, or up the concrete wall. We then paddled another 1500 meters into the bush before turning around, then negotiating the weir again.
We soon got back to Sunshine Park where Doug was waiting to help us get disembarked, and to ply us with hot drinks. Col and Fred were there, as well as Jill and Trevor, all warm and dry.
Rolf discovered he had lost his keys which were on a string around his neck. As you will see from the photos, he still had them at the weir coming back, so who knows what happened to them. I had to give him and his kayak a lift back home, to Buff Point, and Jill and Trev were going to take him back to his car later, after he got the locksmith to open his house. Bummer!
A pleasant if light morning tea was served, thanks everyone, rounding off a beaut morning on the creek, shame you other guys didn't give it a try. I know the boys are waiting for these photos, so I'll get on with it. They are here.
Danny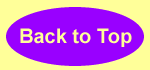 A bit warmer than the last few days, at 10°C. Twenty-six paddlers and a few hangers-on congregated at the grass between the Wyong River and Wolseley Road, where the horses swim. Hope you knew where that was. Welcome to new guy Nick!
Some kayakers launched from the grass, otherwise there was the concrete boat ramp. Most paddlers headed upstream towards the Wyong bridge, and further in some cases to Porters Creek, or even the Old Milk Factory weir. Rolf and I cruised down to the lake, Tuggerah, as it looked so inviting from the river, and was fairly close. Once the cold wind hit us on the open water, we had a re-think and turned upstream, Rolf going all the way to the weir, and me just circumnavigating Charlton Island and returning to the horse baths, still about an hour 45. On his way Rolf found a small pigeon in the water, being threatened by some seagulls, so he rescued it. He's a good guy!
When we arrived I remember Jill saying how cloudy it was, but it soon cleared into a sunny chilly day, with a breeze (see Seabreeze® graph below). In case you're wondering why I use the Seabreeze Nobbys graph, and not the Norah Head version, it's because of where the weather station is at NH, sheltered from the westerly breeze, so useless.
I didn't see most people during the paddle so I don't have any interesting stories. The photos by Harry and Bob are good, though, and you can form your own story from them. See the photos of the day here. Thanks for coming everyone.
Danny
Tuesday, 21 June 2016 – Patonga Creek, Patonga
Just about 10 eager kayakers fronted for a paddle at Patonga today. It was probably the weather forecast, which kept most the Toukley Kayakers away.
On site we encountered a light wind only. No waves, no ripples, no whitecaps, no heavy headwind, no rain – only the best (if somewhat cool) kayaking condition. And the tide was high.
Very easy kayak up the creek and over the oyster leases into the very narrow part of the creek, where a fallen tree eventually stopped our progress (no one had thought of bringing a chainsaw, of course).
On our return, about halfway back, some paddlers came to the help of a "stranded" barefooted young man asking for directions. He appeared from the bush and was clearly disoriented. How he got to where he was in the first place, no one knows. He claimed to have walked from Patonga and had lost direction... Anyway the Police were contacted and they were sending someone to collect him.
Doug and Sue were waiting for us with coffee and morning tea and we all enjoyed our usual fine spread.
Next week's kayak venue is in Tacoma, "where the horses swim" on Wolseley Ave, about halfway between the Fish Co-Op and Tacoma Oval and just past the boat ramp there.
Bob's photos are here.
Cheers, Knut
Forty kayakers fronted for today's paddle, great response everyone! Plus half a dozen non-paddlers, like me, walking wounded.
Arthur and Liz were there, after a long absence. Liz fell and hit her head in Iceland last year, I think, and broke her neck (C6, C7). She is now a partial quadriplegic, in a chair, but has prospects of further recovery. Still smiling and cheery, good on you, Liz!
Conditions were cool to start, but by 1100 it had warmed nicely, sunny, not much NW breeze. That's all I can tell you as I didn't paddle (got a note from my mum). Sue and Doug will dream up a report and we should have it soon. Harry's and Bob's photos are here. Cheers, Danny

So, apparently the memo didn't go out to advise it is winter. Our numbers always drop off in winter, but today we had 40 paddlers! Well done all of you. What a fantastic roll up! We also had some special visitors, Liz and Arthur Love and Liz's sister, Merrilyn. How wonderful to see Liz finally home from hospital and out and about. Liz has made amazing progress given her initial prognosis and is continuing to very gradually improve, we all wish her well. Danny also paid us a visit in time for morning tea. With the 40 paddlers and 6 "land crew" we must have had a "winter" record. I'll have to reassess the hot water for next week, with so many turning out today, we drank the air pots dry. Any complaints to be in writing to the Committee, 3 weeks in advance please. The majority of the group paddled toward Point Wolstoncroft and return although a few decided to paddle further on and around Pulbar Island. A smaller group decided to stick to the shoreline and paddle to the east and the north. The weather was just perfect, with a tail breeze on the way back. Morning tea was a very social affair which seemed to be enjoyed by everyone in the warm winter sun. The group paddled between 10km and 16.5kms. Next week – Patonga Creek.
Doug and Sue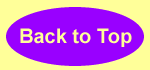 What a difference a day makes! After the dreadful weather we endured all weekend, it was such a wonderful surprise to arrive at Blackalls Park with clear sunny skies and not overly cold. Twenty-two paddlers and a couple of land lovers, ie Colin and John Stone. With the wind coming from the NW, we paddled down Muddy Creek and under the first road bridge in beautiful paddling conditions, no wind and the warmth of the sun. We reached the next couple of bridges but with the lake up after the weekend's rain and high tides, we couldn't fit under, so we turned around and headed to Stony Creek.
When we hit the open lake it was a bit windy and the water was a bit choppy, but back into the bay and creek and no wind and flat water. As we headed down Stony creek we came across a huge colony of bats, literally thousands of them, hanging through the trees and some taking flight. Boy, were they noisy when an "unnamed" paddler decided to clap their hands really loudly. They didn't take kindly to their sleep time being disturbed.
As we all arrived back for morning tea, Danny arrived with a "guest", Col Fowler, to join us. Shirley and Frank were very generous and invited us all back to their place, just a few doors up from the launch spot, and had prepared all the tea, coffee, hot water etc and homemade scones, cream and jam, warm from the oven. Just look at us, being spoilt with Devonshire Teas in the luxury of Shirley and Frank's home, out of the wind, which by now had increased, instead of standing around in the park exposed to the elements. Thank you so much Shirley and Frank for your hospitality. Paul's wife Shirley arrived in time to join us for morning tea, but unfortunately, neither Paul nor Shirley could stay due to family commitments. It was also nice to see a familiar face after a long spell of absence, Mark. I hope we see you again soon.
Oh yes, the paddle, well, we all seemed to do a bit of our own thing today, with the distraction of the bats, some paddled on, some sat and watched, so between 8–10kms would be a reasonable guess.
As we didn't supply the tea and coffee etc, Shirley and Frank very kindly did, we have sent "thank you & get well" flowers to Shirley and Frank, purchased with today's tea and coffee donations.
Next week – Gwandalan
Sue and Doug

Bob's photos are here.
Have just completed a brief (and not smelly at all) video impression of the bat colony at Stony Creek, as encountered by some of us paddlers this morning. Please post on the web site for all to find and enjoy. Click here.
Knut
The forecast was for rain, but that didn't deter us, as usual, or the other 24 paddlers that turned up. It didn't rain, nor did it even threaten to and it was nowhere near as cold as Monday morning, so all in all a great start to the day.
Twenty-three kayakers paddled out into Budgewoi Lake where it was surprisingly calm, paddling around the shore to Toukley Bridge. A few took a break at the Co op before returning to Charmhaven. An uneventful paddle but very pleasant. Three more paddlers chose to paddle up Wallarah Creek. Not too sure how that paddle turned out, but Brian, as usual, returned with a load of rubbish.
Fred and Colin joined us for morning tea, as did Trevor and Jill. Fred and Colin are OK after their motor vehicle accident in SA on their way home from holidays, sadly not the same can be said for their car, caravan and kayaks.
Jill is powering on after her recent surgery and Trevor was in hospital yesterday having a "jump start", hopefully they will both be back on the water soon. We all wish Danny a speedy recovery after his recent hospital stint where he received a "rewire" and "battery backup". Take care Danny and we hope to see you back on the water and your bike soon.
11.3km was paddled today.
Next week's paddle is at Blackalls Park.
Doug
PS Bob's photos are here.
A heavenly morning at Avoca Beach, cool to start, no breeze (see graph below). Twenty-one paddlers came, and a few more at m/t (Trevor and Jill and Carmel).
Into the limpid waters and around the whole lagoon, anti-clockwise, including up any creek we found, and under the road bridge and around that big lake. Viv was on her paddleboard, and pretty good she is too. Rolf had a go later on Viv's board, and made a good try of it, falling off only once. Pretty good effort, Rolf!
It was Knut's birthday today, so we had a lovely birthday cake which he himself cooked, and we ate most of it.
We had a new girl today, a friend of Gloria's I think, Alison, who, as a young person, had no trouble with anything. Welcome to our group, Alison!
This lagoon is such a lovely place, with miles of shoreline, and beautiful lakeside scenery, and a nice beach at our venue. Coming back we could see the sandy bank keeping all the water in the lagoon, with occasional huge plumes of spray flying over the horizon as the big waves crashed ashore. Surreal!
Thanks for coming you guys, and for bringing such nice stuff for m/t. Bob and Harry's photos are here.
Danny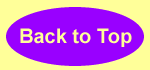 Still blowing a north-westerly at about 10 knots, sunny and warming up. About 27 kayakers turned up at Gosford sailing club for a morning on the water.
With no undue haste, we paddled across the Broad Water towards the railway bridge, and into Fagans Bay. There we found our cycling friend Roy Collins fishing in his kayak. Roy led us on a ride on Sunday from Cowan down to Crossland Reserve, and back out to Hornsby. Roy rode his bike from the bottom of the Berowra Creek Valley to the top without stopping. He is 79 years old. Well done, Roy!
Up Narara Creek we went, with the front runners making it to the end of the navigable section before returning, having covered over 15km. I didn't go half that far, turning around when I met Garry coming back the other way, so we then paddled out on to Brisbane Water and down to Point Claire, looking at the nice yachts there, before crossing the Water to Point Frederick, and back to the start.
There followed a delicious morning tea with a wide variety of yummy tucker. Thanks for coming everyone, a very enjoyable paddle!
Bob's photos are here.
Danny